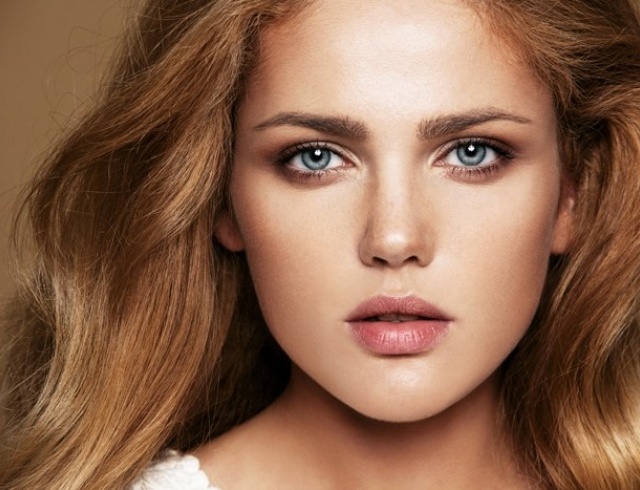 It is very important to be able to apply makeup correctly, because it should look natural, and not as a stretched mask. Tone – this is the means, without which it is difficult to do when creating a natural make-up! Even perfect make-up will look unfinished without a tone.
So, the tone falls well on the smooth skin. So you need to look after your face – twice a week, cleanse your skin with a scrub. You can add to the ordinary liquid soap ground coffee – you get a good home scrub.
Before applying the tone, wipe the skin with an ice cube, lotion or tonic. It is necessary that the base is lightly evenly over the entire surface of the skin. Then apply a light cream, wait – it must be absorbed. Tone means should be chosen so that its color is almost immediately approximated to the natural color of the skin. Without this, no way – otherwise you have to put a tone on your neck too, otherwise the color difference is too obvious.
Apply a light tint under the eyes. To put it is worth it by wet sponge – so the remedy will last on the skin longer. Apply under each eye for a drop of funds – more and not required! Further it is required to distribute it on the skin. You can take from the bags under the eyes a remedy that contains more pigment than your main tone.
Now take the main tone, as close as possible to the color of the skin tone. Apply a couple drops on the cheeks, nose, chin, forehead, gently rub over the entire skin. Rubbing should be light movements – do not stretch the skin! Try not to leave uneven areas, visible lines.
The tonal remedy will be more dense if applied sponge. This is more an option for an evening makeup. Fingers get a more thin layer – imperceptible to the skin. This option is more preferable for daytime make-up, as well as for the skin without visible problems.
Be sure to put the tone for about five minutes, then apply the powder. Use a brush made of natural villi. Slightly brush the powder over with a puff.
That's all – the skin is prepared, you can move on to applying the makeup itself! But half the battle is already done, of course, a smooth tone will guarantee a good make-up.