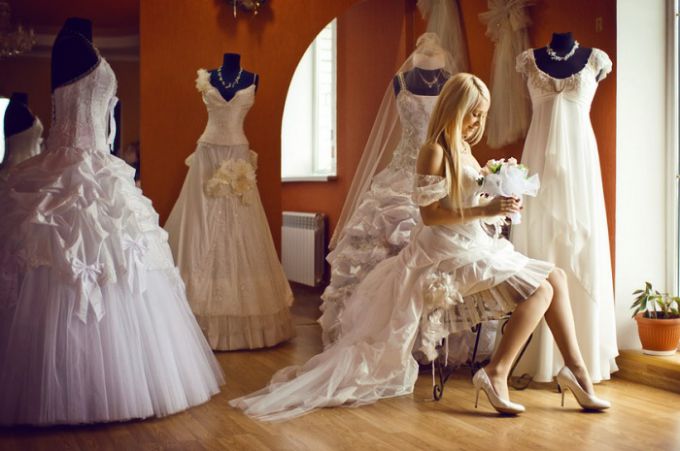 Many brides do not know about what the correct preparation of their image for the wedding consists of. Thus, they may face some unexpected difficulties. To avoid all this, you must follow a number of rules.
List of recommendations to be observed by the brides directly before the wedding
1. To paint hair is better for 5-7 days before a celebration that the rests of a paint got on a skin were washed off and the regional line of growth of hair looked accurately.
2. For a week – two it is desirable to visit a cosmetologist. It is recommended to do face peeling, neck, and also to hold moisturizing procedures. If you have a problem skin, it is better to do a mechanical or ultrasonic face cleaning. All this is necessary for better durability of the wedding make-up and more even natural cover.
3. Procedures for correcting eyebrows, facial and body hair are best spent for 2-3 days before the cherished date. This is done to avoid unwanted hair. The skin will have time to calm down, there will be a redness and irritation.
4. Eyelash extensions are also best done for 2-3 days.
5. The build-up is now easily replaced by attaching hair to the barrettes. They come in different lengths and colors, curly and straight. At a cost will cost you several times cheaper. In these matters it is better to consult your stylist.
6. Trial rehearsal of your image (hairstyle and makeup) is better to spend a couple of months before the wedding in order to have time to look for another stylist if something does not suit you. The test probe is better to hold, when there is already a dress and the style of the wedding is clear, in order to roughly represent what a hairstyle and make-up should be. Sampler try to spend in the morning or even in the morning. So you can check the persistence of your hair and makeup all day and see yourself in daylight in natural light. It is recommended to hold a mini photo shoot so you can see how you look in the frame and from the side.
7. The day before the wedding is not recommended to drink alcohol, eat a lot of salt and drink plenty of water. Try to be less nervous and overwork to avoid a dull complexion.
8. It's better to get a good night's sleep. It is better that the bride slept alone, or with a friend or mother, to avoid unnecessary trouble around the house and not engage in the placement of relatives.
9. On the day of X try not to be late for your stylist. Also, you can arrange for him to leave to you, in order to avoid haste while creating your image.
With all these recommendations, your wedding will go smoothly and calmly, and you will be the most beautiful and happy bride.