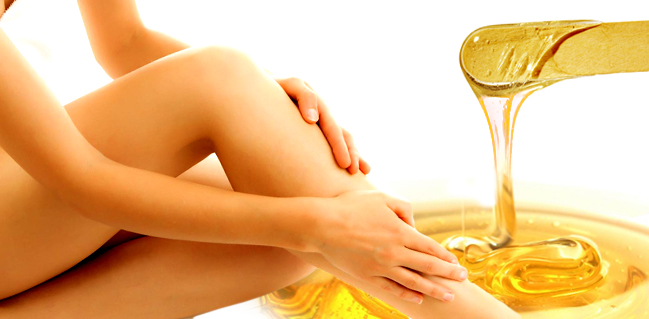 Shugaring home is available to any woman, because cook a paste for shugaring not be difficult. It is important only to know how to properly use paste and remove hairs, contraindications to use.
Hair removal with sugar paste (shugaring) – inexpensive and a practical procedure. Hair growth after this operation is suspended for 2-3 weeks, although after shaving the first hairs appear already in 2-3 days. The viscous mass meshes the hairs and draws them out with a part of the bulb, leaving no traces on the skin. Sugar paste strongly injures the bulb, and if you regularly do this procedure, you can gradually get rid of unwanted hair. Getting rid of ingrown hair is already through 2-3 procedures.
Shugaring is best done after water procedures, the skin should be steamed and dry. Apply paste should be against the growth of hairs, and pull – on growth. Otherwise, they can break off and grow for several days. Hairs can be removed on the legs, arms, armpits, face (carefully!) And even in the bikini zone. After slipping in delicate places, it is better to use a softening regenerating cream.
After 6-7 hours after the preparation of the paste, it is necessary to pinch off a piece – a ball with a diameter of 3 cm and start carefully kneading it with your fingers until it becomes creamy and plastic. Only then they can use. When the ball is filled with a sufficient number of hairs, it can be replaced. And if the mass is unavailable: very solid, then you can drop a couple of drops of hot water on it and continue kneading.
You can not use this method for those who suffer from skin diseases, severe skin sensitivity and varicose veins. If the body has papillomas, ulcers, or deep wounds, one should also refrain from shugaring.