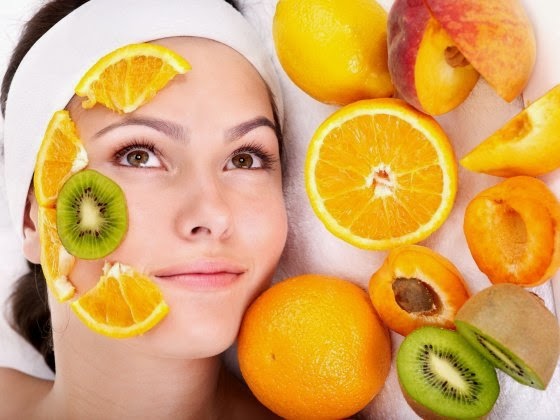 Делать маски в домашних условиях не только интересно, но и очень полезно. Ведь маски собственного приготовления – это стопроцентная гарантия натуральности продукта. Плюс ко всему это большая экономия, ведь качественные маски от известных косметических фирм стоят немалых денег.
Апельсиновая маска
Orange is quite a useful fruit. For example, the pulp that remains after cooking orange juice can be used to make a cosmetic mask. Mix the pulp of an orange with crushed oatmeal and honey. Blend the mixture on your face and wash it off in fifteen minutes. This mask perfectly tones up the skin of the face, brightens and gives a healthy appearance.
Mask based on cucumber
To make a cucumber mask, it is necessary to beat one cucumber with a blender to the consistency of gruel. Add the natural yogurt and mix. This mask is one of the best, which simultaneously tones and brightens the skin of the face.
Mint mask
Mask, cooked with mint, helps not only to nourish the skin with vitamins A, B, PP and E, but also helps in the fight against black dots. Preparation of this mask takes a little longer than preparing other masks, but the effect is worth it. You need to grind the cucumber in a blender, add a glass of water and boil the mixture over low heat. Add finely chopped mint, mix and cool. Apply on face, leave for twenty minutes, then rinse off with cool water.
Mask on fruit
To prepare a fruit mask, you need 50 gram of papaya, 30 grams of mango, a small slice of pineapple and a spoonful of liquid honey. Mash the fruit until puree, add honey, apply on face for half an hour. Wash off with cool water. This mask perfectly tones up the skin, gives it a healthy color, after which the skin will become healthy, smooth and supple.
Strawberry mask
A strawberry mask is one of the best masks in terms of facial skin restoration. Especially useful strawberry mask for those who suffer from the problem of oily skin with black dots. Five large berries of strawberries with a fork, add two spoons of natural honey, mix. Apply to face and rinse after ten minutes.
Mask on herbal tea
It turns out that herbal tea can be an excellent basis for a mask. Brew tea, soak the necessary amount of cotton swabs in it, put them on your face, lie down, relax and close your eyes. It is very important that the muscles of the face are relaxed.