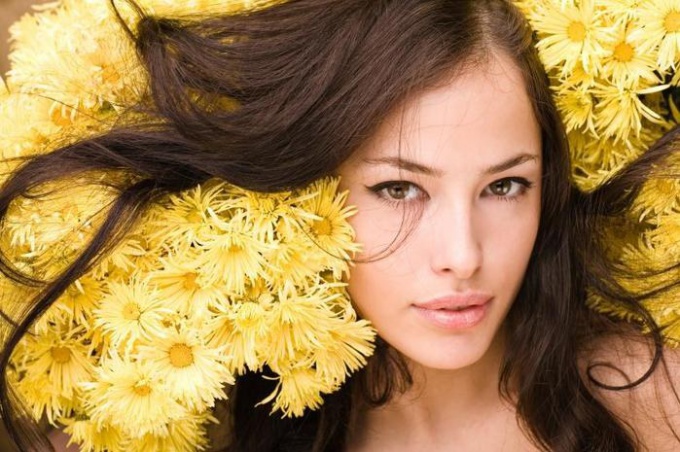 To prepare natural hair masks, the most diverse ingredients are used: beer, kefir, lemon juice, vegetable oils, eggs, etc. Each of them has its own spectrum of action: some are designed to remove excess fat from the hair, others to moisturize and restore, e.
Instructions
Hair is the business card of a woman. Bad ecology, nutrition and all sorts of diseases cause significant harm to the hair, so today they need more protection and care than ever. If the hair is problematic, for example, fatty at the roots and dry on the tips or thin and weakened, then one shampoo and a balm rinse may not be enough. A comprehensive solution to the problem is needed and natural hair masks prepared in the home
conditions
.
If you have dry hair, prepare a mask: 1 a teaspoon of shampoo for dry hair mixed with 1 tablespoon of castor oil and the same amount of olive oil. Mix everything, apply on hair, wrap it with polyethylene and warm it with a towel. After 2 hours, rinse with warm water. To wash your hair with shampoo after this is not necessary, you will wash off all the dirt from the hair, and also soften and moisten them.
Owners of oily hair can be advised such a composition: mix 1 teaspoon of honey and the same amount of lemon juice, add to the mixture one grated garlic clove and 1 a teaspoon of sap. All the mix, apply the mask to the hair, put a cellophane on its head and wrap it on top with a towel. After about half an hour, rinse with warm water. Included in the mask of garlic and lemon juice will dry the scalp and prevent the secretion of subcutaneous fat.
Hair, prone to loss, will help the egg-mustard mask. For its preparation, mix one egg yolk, 1 a tablespoon of mustard and 2 tablespoons of olive oil. In the resulting composition add a little hot water and apply to the roots of the hair. Keep no longer than 20 minutes, and if there is a strong burning sensation, then do not tolerate, and immediately wash off. Due to their properties, mustard stimulates hair bulbs and provokes their growth.
Restoring and strengthening effect has such a mask: juice from one small onion should be mixed with 40 ml of honey and apply the resulting composition to the hair. After 40-60 minutes, rinse with warm water. Whichever type of hair you have, you can use cosmetic clay to make masks in
Home conditions
. For weakened, thin hair, it is better to use blue or white clay. If you have oily hair, add lemon juice to the mixture of clay and water. If dry – any base oil (peach, almond, olive).
Make your hair more shiny and voluminous with a beer mask. You can just wash the strands with this drink, or you can add the flesh of one avocado to the glass of the foamy beverage and apply to the hair for several hours. After rinse with water. To prepare hair masks very often use dairy products. The kefir mask is very popular. To make it, you need to mix a glass of kefir, 1 a tablespoon of cinnamon, 2 tablespoons of honey and a half-pack of yeast. All the ingredients are mixed and processed with hair. Wash off in 1 hour.