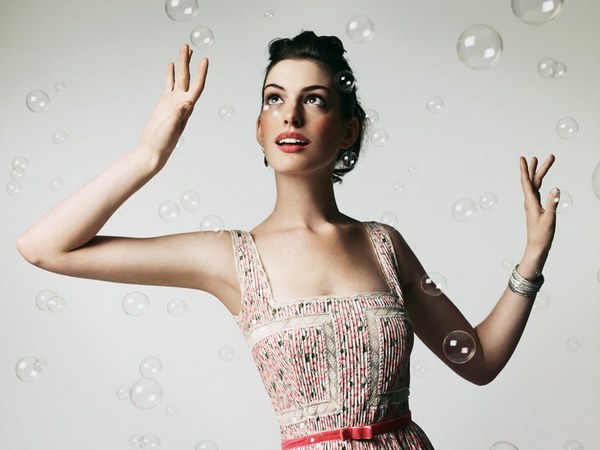 Professional models for years learn to positively pose for photos, but to learn how to get good at pictures is within the power of everyone. You just have to study your features, then to use advantageous perspective to emphasize the advantages, hide the shortcomings.
Instructions
During shooting, do not strain and do not get into uncomfortable, unnatural poses. Try to relax. Do not stand in front of sunlight or bright artificial lighting. This will make you squint, and your eyes will look small, and an ugly look can ruin the entire frame, no matter how good your posture is. Experiment at home in front of mirrors of different sizes and choose the most suitable angle for you. The face of the same person can have a different appearance with different turns of the head. Work on facial expressions. Show the most advantageous features of your appearance, but do not overdo it. The result should not be defiant and vulgar. The poses for the picture should be slightly careless and relaxed.
Remember, the closer you are to the camera, the larger you will look in the photo. If you want your hips on the photo to look fuller, put your foot forward, bringing it closer to the camera. This technique is applicable to all parts of the body that you want to visually do more. If you need to reduce some parts of your body, lean back a bit or take a picture half-turned. Profitably emphasizes the length and beauty of the legs pose sideways, in which the near-to-camera leg is slightly bent and is set forward. Always watch your posture carefully. The back should be straight, shoulders down, and the neck should not look short. Elbows and knees should not be pointed directly into the camera, from this hands and feet seem short and disproportionate. Turn your legs slightly to the side, and keep your hands slightly bent.
Watch your hands. They should not be too relaxed or tense. It is best to remove them by the head, touch the face or body, take an object that fits the theme of the photo session. If the shooting is moving, feel relaxed and at ease. For a while, freeze in a free pose so that the photographer can catch successful shots. Before the photo session, make sure you make up and manicure, choose comfortable clothes that will not restrict your movements.
Do not freeze in one place. If the photographer does not require static in the frame, move around, demonstrate your beauty and elegance. Many photographers believe that the success of a photo shoot depends largely on how a person feels, how comfortable he is. Do not hide your mood and behave as something unnatural, this will affect the picture not for the better.