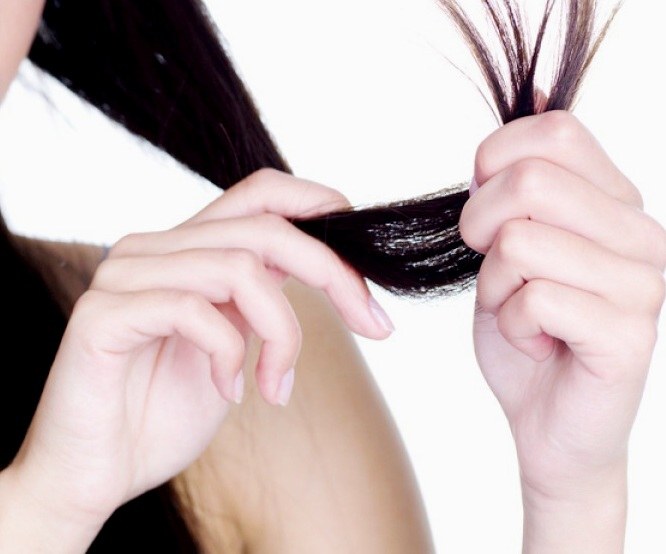 Dry hair delivers to its owners a lot of problems. They crumble, break. This head of hair is very dull, unattractive and often accompanied by dandruff. Especially often with such a problem they face after a holiday in the south. And in fact since the earliest it is known: beautiful silky hair testify to excellent health of the girl. To lower hands and run to do an ultrashort haircut is optional. Cure overdried hair will help you security measures and quality tools.
On the health of hair, going on a long-awaited vacation,
girls
little thought. But how many problems can be avoided if properly prepared for sunbathing. If you have not had time to dry your hair, be sure to review the cosmetic bag and things. Put a protective hair spray and a kerchief there, so that your hair is grateful and shine with health.
However, many have already visited the coast and far from all in time have taken care of the health of the hair. Do not despair if they become brittle and over-dried. Start emergency therapy to cure dry hair and restore their beauty and health.
First, change the shampoo. Ideal fit means from professional shops with the labeling "moisturizing". The result will be more rapid and noticeable if you choose the same balsam from the same series. However, remember how to properly wash your head: apply the shampoo mainly on the roots, balm – on the tips.
Secondly, make a special hair rinse. The best options for urgent therapy will be infusions of chamomile, calendula, nettle. They qualitatively nourish locks and help them to recover, supplying with necessary vitamins. Thanks to natural herbs, you quickly cure dried hair.
Third, use moisturizing and nourishing masks. They can also be purchased at specialized stores. If this is not possible, make a mask for over-dried hair by yourself. For example, amazing properties have a product based on fatty sour cream. Add crushed oats and cinnamon to it. Apply the mask only to the hair, avoiding the scalp.
Also pay attention to colorless henna. Masks from it will help to quickly overcome dry hair, add to them shine and thickness. After a few applications, you will notice that the curls are not just restored, but added to the volume.
Fourth, give up coloring or perm for the treatment of overdried hair. Whatever the "soft" means used, they will become a serious stress and greatly exacerbate the condition of the head of hear.