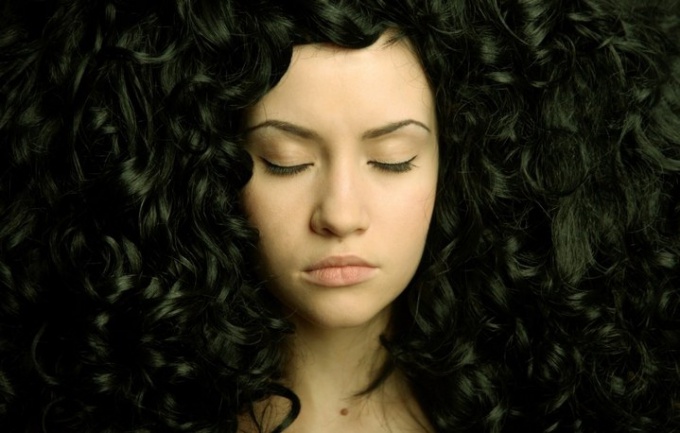 Humidification is an essential part of hair care. Without regular moisturizing, they can lose natural shine, become brittle and dry. To avoid this, use special masks.
Oil Masks for Moisturizing Hair
Vegetable and essential oils are wonderful natural remedies for hair care. Masks with these components nourish the hair, fill them with health and strength. You need to do them 1-2 times a week, the course of one mask should be 10-12 procedures, only this way you can achieve a visible result.
To prepare a moisturizing mask, take 2 st.l. warm burdock oil, according to 3 drops of essential oil of sandalwood, rosemary and chamomile. Combine all the ingredients, mix and apply over the entire length of the hair, pay special attention to the tips, because they most often suffer from drying out. Hold the oil composition 30-40 minutes, then rinse with warm water and shampoo.
It is well moisturized with dry hair castor oil, however, it has one drawback – it is very difficult to wash off and without shampoo for oily hair in this case is indispensable. For the mask, take 2 st.l. warm castor oil, 1 yolk and 1 tsp. glycerin. Stir well the ingredients and apply the mixture on clean curls, evenly spreading over the entire length. Wrap the hair with food film and a towel, wash it off in 30 minutes.
Restore brittle hair can be using a mask from 2 st.l. preheated olive oil, 1 tsp. jojoba oil, 5 drops of ylang ylang essential oil and 3 drops of rosemary oil. All components must be mixed and applied to clean strands, withstand 40 minutes under a polyethylene cap and a warming cap.
Masks with curdled milk for hair moisturizing
Prostokvasha is a wonderful remedy that moisturizes and restores dry brittle hair. Masks based on curdled milk, like oil, must be done at least once in seven days.
To prepare a mask, take 0,5 art. Curd and 1 yolk. Slightly warm the curdled milk and mix it with the yolk. Apply the composition to the hair and scalp, keep 20-25 minutes, then rinse the head with warm water with a mild shampoo.
Another version of the moisturizer for hair is the composition of 0,5 art. curdled milk, 3 drops of oil vitamin E and the same amount of vitamin A, 1 tsp. honey and 1 eggs. Drizzle and honey liquid, then lightly warm in a water bath. In a warm mass, pour in oil vitamins and egg, stir well the ingredients. Apply mask on hair, wrap it with a towel and hold for half an hour. Rinse with warm water and shampoo and rinse with a decoction of chamomile.