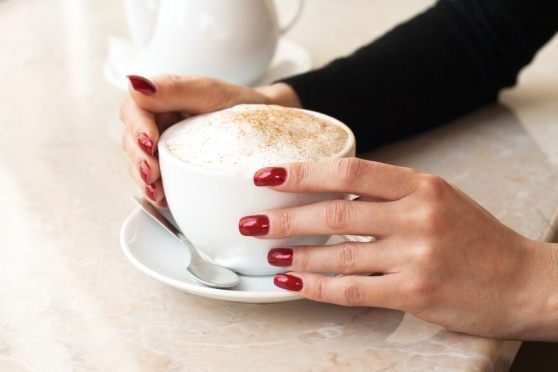 The colors and textures of nail polish depend not only on fashion, but also on the season. In the summer, juicy shades are popular, well in tune with the sun, in the autumn in favor of a rich dark palette. In winter, the time comes for festive red, gold, silvery colors, as well as varnishes with an interesting texture: sand, velor, matte, overflowing.
Instructions
To understand what varnishes will be in fashion in the coming season, pay attention to the announcements of Christmas and winter collections. Usually they come out in September. It is not necessary to buy lacquers of luxury and professional brands, similar shades and textures can be found in an assortment of inexpensive brands. Immediately before the holidays there are clones of the most popular and interesting varnishes, so that you will have an opportunity to seriously save on the fashion trends.
Usually New Year's and Christmas collections suggest placing emphasis on classics. Of particular relevance are all the shades of red, from scarlet to blood-black. Red scale is perfectly combined with gold and silver accents. It can be a French or a lunar manicure with tips and holes of nails, painted metallic. A simple and popular option – the allocation of two or three nails in a different color.
The alternative to red is white. Varnishes of silvery-white and milky shades are very adorned in pale winter hands, lengthen fingers and make them aristocratic and well-groomed. Winter manicure allows the use of varnishes of any texture, but especially impressive look dense enamel. They not only paint their nails, but also align them, visually hiding small imperfections.
Against the background of white snow, clean pastel shades look spectacular: bluish, tender-lilac, icy-pink, lemon. Give preference to cold tones, which are perfectly combined with each other.
Those who love an unusual manicure, it is worth trying on matte varnishes with the effect of velvet or vinyl. Even more noticeable option – a fur manicure. On the fresh lacquer a flat brush is applied to the smallest villi, after which the nails begin to resemble velvet paper or short-haired fur. To make the nails look perfect, select the villi in the color of the lacquer base. This manicure is short-lived. To keep it as long as possible, contact with water less often, and do all work on the house in rubber gloves.
A very festive version – nails with a pattern printed with special stamps. On a contrast enamel base, a pre-selected pattern is applied with a stamp. Effectively looks a combination of dark varnish with a contrasting light pattern, for a more gentle winter manicure try a combination of harmonious shades of close by the saturation. For example, light blue nails can be covered with a lacy silver pattern resembling hoarfrost.
Add a manicure original winter note will help and an interesting tone. On sale you can find a coating with a holographic effect or the smallest sparkling sparks, giving the varnish depth and volume. Try to put such a top on a dark lacquer: black, purple, deep blue or coniferous-green. For light enamels, a coating simulating hoarfrost is suitable. This top is applied over a dried varnish and is renewed every other day. The manicure will last at least a week and will look fresh and neat.