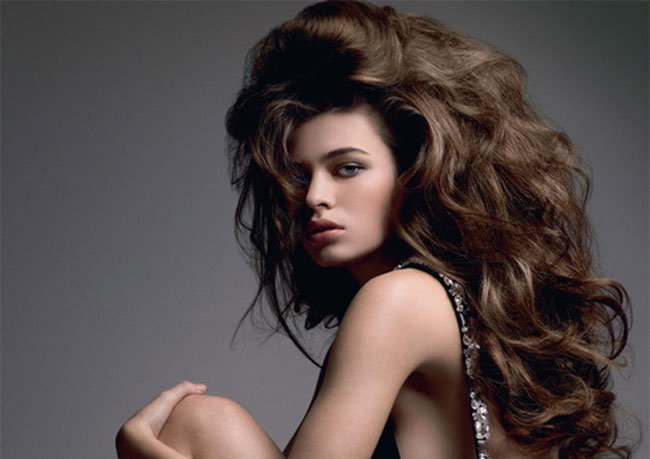 Many girls who have thin or rare hair, dream of thicker and thicker hair, which always look bulky. If nature does not reward you with luxurious head of hair, do not worry, because there are techniques by which each of the fair sex, if desired, can create the appearance of incredibly voluminous hair.
To make the volume at the roots of the hair, and in order to keep this volume for a long time, it is necessary to carry out this procedure on the second day after washing the hair. So, the first thing to do is comb your hair, then do any parting, for example straight, oblique or zigzag. Once the parting is ready, proceed directly to imparting volume to the hair from the roots. Separate a small strand of hair and take it in your left hand, take the usual comb with denticles in your right hand, place the comb so that the denticles pass through the lock at a distance of 10-12 centimeters from the roots, then gently stroke the hair to the root five to seven times . Similarly, do with all the other strands of hair, located close to the parting. Then gently, barely touching the comb to your hair, lightly comb your hair and fix your hair with a varnish.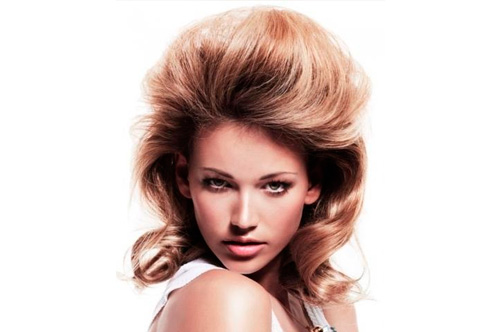 If your hair is medium or long, then this method of giving volume to hair is the best for you. First of all, wash your hair and let it dry naturally. Then braid the hair in braids of medium thickness and leave for a while (the longer the plaits are braided, the longer the volume will hold on the hair). After the lapse of time pigtails untwine, make parting, then apply a small amount of liquid wax on the hair (its amount should be minimal to slightly moisten the hair) and comb the hair, trying to straighten the locks located on the crown.
Another rather effective way to give the hair volume from the roots is to dry the hair after washing in a certain way. So, wash the hair, lightly dry it with a hair dryer or let it dry naturally, then slightly twist the high tail, wind the head with a warm towel and walk around for 20-30 minutes. At the end of time, remove the elastic and comb the hair. It is worth noting that this method excellently lifts hair from the roots, but it has one minus – the hair does not last long. If you want to give the volume of hair for a long time, then before they start drying them, you should apply a small amount of foam strong fixation.
If you have not yet done volume from the roots of the hair, then try all of the above methods and choose for yourself the most convenient and effective.