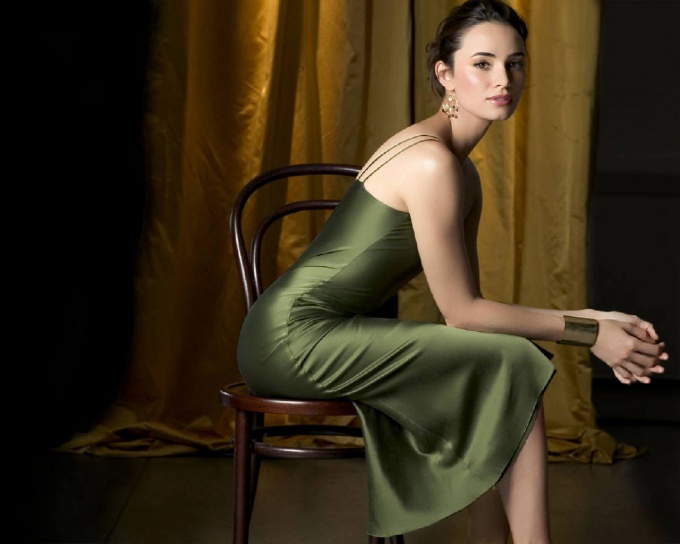 A green dress always highlights a woman, making her look stylish and in an especially elegant way. A huge number of shades of this color makes it possible to choose the perfect option for absolutely any woman. But to look in a green dress impeccably, you need to pay special attention to makeup.
Instructions
Be sure to create a good base for make-up. With its help, you can correct the complexion, disguise small defects, give the skin a more fresh look. In addition, she will allow makeup to last much longer.
The most important question in applying makeup
under the green
dress is the choice of shadows. The most common mistake of most girls is applying shades of green shades. It is especially undesirable that they completely coincide with the shade of the dress. The face becomes inexpressive, the skin acquires a painful look and pallor. However, sharp contrasts, for example, bright-green makeup under a dark green outfit, are unacceptable. For evening make-up, plum, purple, yellow and black shades are most preferable, and for the daytime – light brown and golden shades.
It is best to emphasize the outline of the eyes with eyeliner or pencil of black or brown colors. The color of the mascara must be black or the same as the color of the eyeliner.
Girls with fair skin should prefer blushes of gentle tones of red shades. Owners of swarthy skin are better to choose plum and peach shades.
Lipstick under a green dress for swarthy beauties should be red or plum, and for light-skinned – pink and coral shades. And categorically forbidden pearl, as well as lipstick with sparkles. Much more attractive will look matte lips.