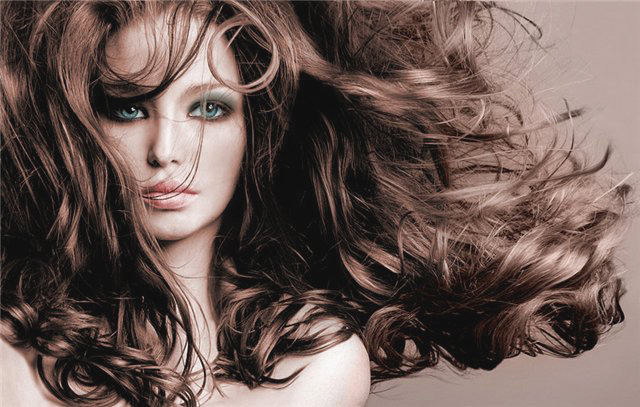 Many girls who have fine hair, dream of a voluminous and fluffy hair. This is quite simple, because there are many modern and proven methods.
So, the most common way to make hair larger – multi-layer haircut. This properly selected haircut will add not only splendor, it also looks stylish and fashionable.
Before any manipulation with hair, the head needs to be washed. In order to add volume to thin hair, before styling the hair should be washed with shampoo for volume, and then use a balm for the volume of hair of the same brand. To hair was more docile and shiny you can apply a mask.
The next known method is blow-dry and hair curlers. If you have a multi-layered haircut, then it should be laid with brashing from the roots to the ends. Before laying on hair it is possible to put a special mousse for volume of hair. On thin hair, do not apply the gel, since it makes the hair heavier. Brushing can use different diameters. Hot air dryer should be directed from above to the comb, while pulling the hair. The tips during drying can be bent both inward and outward. Before drying, do not forget to apply a heat-protective spray, since there is a risk of burning your hair.
Stitching on curlers requires a little more time and patience. On washed damp hair, you should apply a little mousse or liquid for styling. Screw the curlers from the end to the root, tightly pressing the hair. Hair curlers can be used in different sizes and diameters, depending on what curl you would like to get. After you have wound the entire head, you can curl the curled hair a little with a hair dryer, eventually the winding time will be significantly reduced. At the end of the laying, the hair, wrapped or folded, can be combed a little at the roots for a larger volume. However, you should not overdo it, otherwise your hairdo might look like a hive.
There are many salon procedures for creating volume on thin hair. One such procedure is lamination. It will make thin and rare hair not only voluminous, but also more dense and shiny. In conclusion, you can draw several conclusions. In order for thin hair to add volume, you should lift them at the roots. To achieve a better result, you can comb your hair and fix your hair with a varnish. Lacquer should be sprayed at a distance of about 30 cm and preferably under the roots of the hair. You need to squirt very little, otherwise the hair will stick together. Before leaving, the prepared styling can also be applied a little spray to shine the hair.