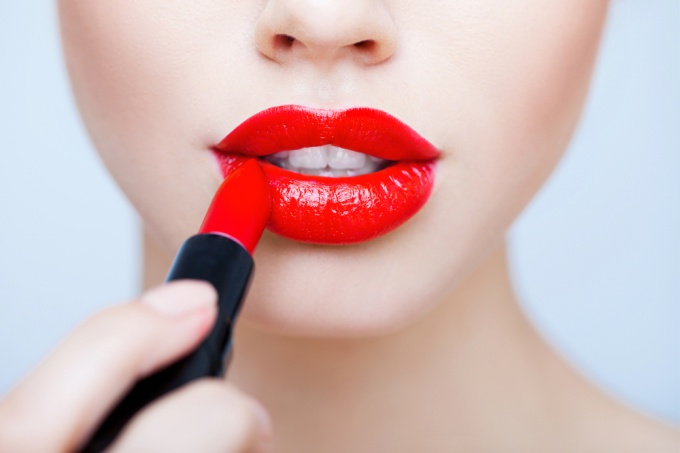 So that the lipstick does not smear for day, carry out simple preparatory procedures. For exfoliating the lips in Home conditions подойдет обычная зубная щетка. Чтобы удалить ороговевшие частицы, слегка пройдите ею по губам.
Before applying the lipstick, use a primer. It will smooth the microcracks and even the skin of the lips.
To add brightness, draw a pencil outline of the lips. The shade should be close to the color of lipstick. Next, paint the entire surface of the lips.
Lipstick is best applied in two layers. Wipe each layer with a tissue. To fix the first layer, lips need a little powder. After that, apply a second layer.