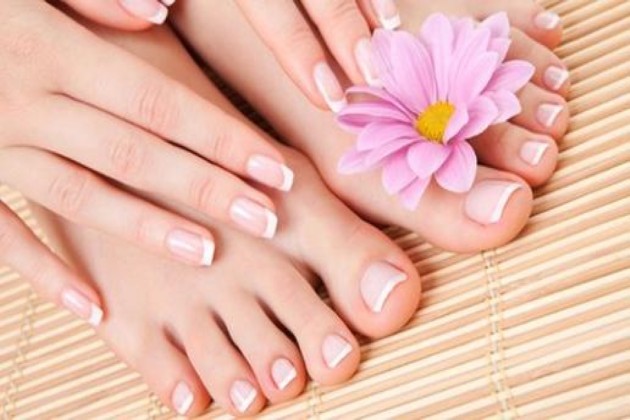 Healthy and well-groomed nails are a very rare phenomenon. There are a few secrets about how to strengthen your nails.
The easiest way to make the nails stronger – a bath with sea salt, which will enrich them with all the necessary minerals.
Dilute 2-3 art. spoons of sea salt in a glass of water, lower the fingertips into a liquid and hold 10-15 minutes. Then apply a nourishing cream on your hands. It is better to do this procedure before going to bed to put cotton gloves on your hands for the night. The effect will be more noticeable. Baths should be done for at least two weeks.
Use different oils. A positive effect will bring already quite normal olive oil, but grape seed oil is also useful. Oils can be rubbed into the nails or made of bath oils (for this purpose it is better to use heated oil). Such procedures will strengthen, moisturize and restore the nail plate. Strengthen the effect can be, adding more and essential oil, just a couple of drops.
Lemon is a simple and affordable way to strengthen and whiten your nails. Another useful property of lemon – due to it the growth of the cuticle slows down. Once or twice a week, make lemon masks. To do this, cut the lemon in half and dip the fingertips into the pulp of the lemon. The procedure should last 15-20 minutes.
You can also resort to very unusual ways, for example, to make a bath of beer. Take the 2 art. spoons of beer and 2 art. spoonful of cucumber juice and stir with 1 a spoonful of salt (can iodized), alternately lower the tip of the fingers into the mixture. Hold each hand for 15 minutes.