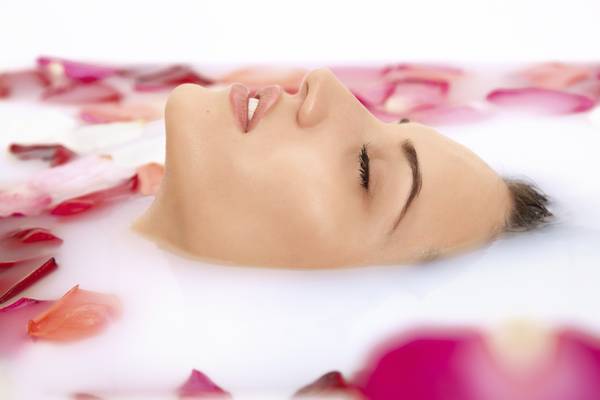 Milk peeling is done with the use of lactic acid. It is suitable for any age, it is recommended for those who have problem skin (black dots, acne), unhealthy complexion, wrinkles, and anyone who wants to have a smooth and beautiful face.
You should know that lactic acid can cause burns. Therefore, you need to properly use this type of peeling in domestic conditions.
The first stage is preparation, as well as a small test. You need to buy lactic acid 25% concentration (not more). Pre-clean the face with a mild detergent, degrease with medical alcohol.
Perform a trial peeling. Use an original cotton swab to reduce the dose of the remedy. Apply the acid first on the forehead from the center to the temples, then on the nose at the center and at the sides, pointing towards the cheeks, then – for the remainder of the face from the middle to the ears. Avoid contact with skin around the eyes.
For the first time, it's enough to keep 30 sec. If there are no negative reactions, follow the procedures with a cotton sponge and hold lactic acid on the face 1-3 minutes. During the procedure, the skin may tingle and pinch a little, but if you feel too much discomfort, you should wash right away.
Flush acid only with cold water, very carefully. After the procedure, apply a moisturizer (without acids and retinol) to the skin. It is advisable after this not to be in the bright sun 1-2 weeks and use sunscreen when going out.
The best period of the procedure is autumn-winter. Time between 10-15 days. One course lasts 3 months.
Do not use milk peeling if the skin has wounds, open acne, inflammation. Do not exceed the time and percentage of lactic acid, from this the skin will not get better in a short time, but only worsen (burns and scars from them). It is better to go to the result slowly but surely.