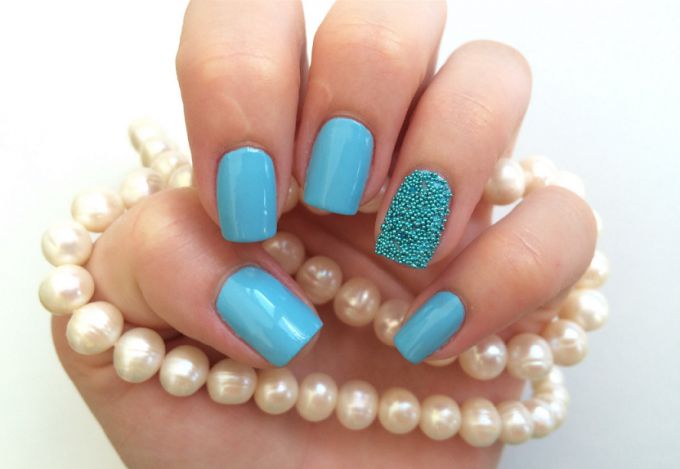 Bouillons are increasingly used in modern nail art. These are small balls with a diameter of 1-4 mm. They have gained popularity due to the wide variety of colors and ease of use. The design of nails with soup can be done not only in the salon, but also independently at home.
You will need
A tool for nail care (for cuticle treatment, degreasing of nail, etc.);
base varnish;
colored varnish;
bouillon;
transparent lacquer-fixer.
Instructions
Manicure with glass balls looks bright and stylish. These design elements have other advantages: low cost, the possibility of using for natural and accrued nails, the creation of any drawings. But before gluing soup, you need to prepare your nails – this is the first stage of manicure.
First place the nails in a special tray for 15 minutes, then treat and remove the cuticle. Nail gently grind, filed, remove all irregularities and degrease.
When the nails are prepared, first apply a colorless varnish-base, and then color: the first layer must completely dry, only then paint the second. It will allow the broth to stick to the nails. Balls are applied in a certain order to make a drawing. If you want to place them chaotically, put the nail in a jar with broth, and after 3-5 minutes gently push on the glued balls.
When the second layer of the varnish is slightly dried, the last layer is applied with a clear varnish. Here it is important to remember two points. First, the remedy should be absolutely colorless, otherwise a yellowish shade may appear on the broth that will ruin the entire manicure. Secondly, the nails need to be stained well, so that all the balls are in varnish, otherwise they can cling to clothes and bring discomfort.