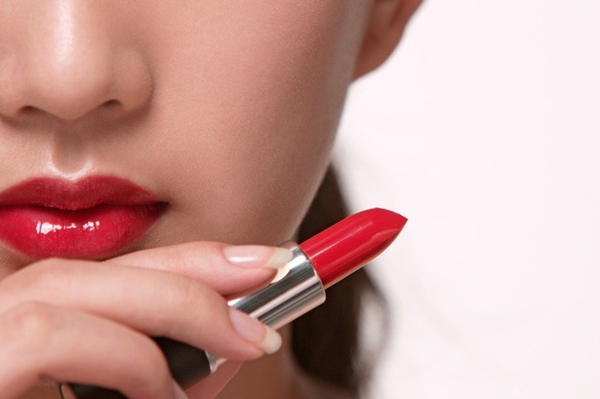 The use of lipstick is an important component of makeup. The strength of the created contour and the lipstick itself depends not only on the brand of the product, but also on the method of its application.
Lipstick will last longer, if the skin of the lips slightly moisturize and apply lipstick over the base.
As a moisturizer, you can use a lip balm or face cream with a light texture. It should be applied to the lips and wait a few minutes for it to absorb, and then you need to get wet lips with a dry napkin to remove excess fat. This operation must be done in order not to overdry the skin and the color remained stable for a long time.
The primer, which it is decided to use for the lips, should be either a special purpose, or for sensitive skin. Otherwise, the result can be deplorable: instead of the expected successful make-up, you can get allergies. At the end of this step, you need to gently wipe your lips with a tissue.
In order for the lips to get the right shape or visually increased in size, you need to circle them with a contour. The color of the contour should be a tone above the color of the lipstick, and the colorless contour is used to give the lips volume. The line should be completed smoothly, it is better not to paint the corners of the mouth with a contour.
Lipstick needs to make up the lips inside the contour and gently blend with the brush, moving from the edges of the lips to the middle.
A good result can be obtained only by following the order of applying cosmetic products and selecting the appropriate colors. The choice of colors is made taking into account the color of the skin, hair, eyes, as well as the age of the woman and the shape of her lips.