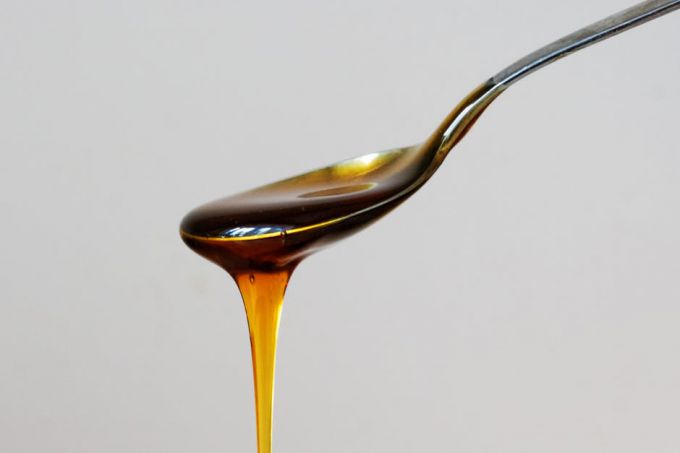 The benefits of honey as a product used for food have been known for a long time. Also, the healing effect of massage is not questioned. A great way to combine these two magnificent ingredients to preserve beauty, youth and health is a honey massage.
This procedure is unique in its properties, has anti-cellulite, rejuvenating, smoothing effect, helps to strengthen immunity and improve the general condition of the body. And most importantly – all this can be done at home. Let's consider the most effective ways of using such a wonderful method.
Honey massage from cellulite
A remarkable property of honey is also that it is able to equalize the "orange peel" on the problem areas of the body. The peculiarity of its application in this case is that in the presence of a vascular reticulum, asterisks and distinctly prominent veins, it is contraindicated. In other cases – only for health. Also for massage in this case it is better to use not sugared liquid honey. Before the session, you should clean the areas on which the massage will be performed, the ideal option is a bath or a hot bath.
Two versions of anti-cellulite honey massage:
1. Honey is applied to the hands and by sticking and sticking, as well as patting, as if "hammered" into problem areas. Movement should be more severe than with facial massage. Initially, the procedure may seem painful, bruising can not be excluded, especially on the inner surface of the thigh. The duration of the massage is about 5-10 minutes.
2. Another way is to apply the honey mass directly to the problem areas, leave for 2-3 minutes, and then with the movements described in the first variant, work through all the zones in need thereof.
If desired, you can turn the honey massage into a wrap, that is, wrap the body parts with a film and leave it for 30-40 minutes. Wash off honey better with warm water using a soft sponge.
Honey Facial Massage
Honey massage for the face makes it smooth, velvety, struggling with almost all the known cosmetic problems – wilting, wrinkles, acne, normalizes fat, increases elasticity and much more. The standard remembrance of massage is in various circular, vertical and horizontal strokes, pressure. However, honey massage of the face is done in a different way.
On the skin, apply slightly warmed honey in a liquid state. If you have solid honey – apply a water bath, it will quickly take on the desired consistency. This unique substance should be spread evenly over the face and left for about 5 minutes. After this time you will see that some of the honey is absorbed, and the other is left on the face. In those places where absorption has not occurred, there are some problems, for example microcracks or damages. In general, this indicates a metabolic disorder.
Remaining honey is a massage. These are light, non-aggressive movements, which consist in sticking and falling apart from the face. The duration of the procedure is 5-10 minutes. It is recommended to conduct from 10 to 15 sessions every other day to achieve the highest result.
Honey massage of the abdomen
The abdomen is a problem zone for many women. They can depress not only the fat deposits, but also stretch marks that appeared after childbirth or for some other reason, and the overall flabbiness of the skin does not look very attractive. From all this helps to get rid of honey massage.
It should be remembered that the stomach is a gentle place, there are a lot of internal organs, so massage is done carefully. Honey is applied with light, non-pressing movements, then left for a few minutes, but no more than 5. Then the massage begins. In this case, various smoothing movements are used – circular, zigzag, peppered. Also do not forget about the method of sticking and palming out, but you need to act gently, just as in the case of facial skin. Enough will be 5-7 minutes of massage, then the honey mass should be washed off.
In addition to the obvious cosmetic effect, you will also notice an improvement in the body. Honey massage is a real gift for your beauty and health!