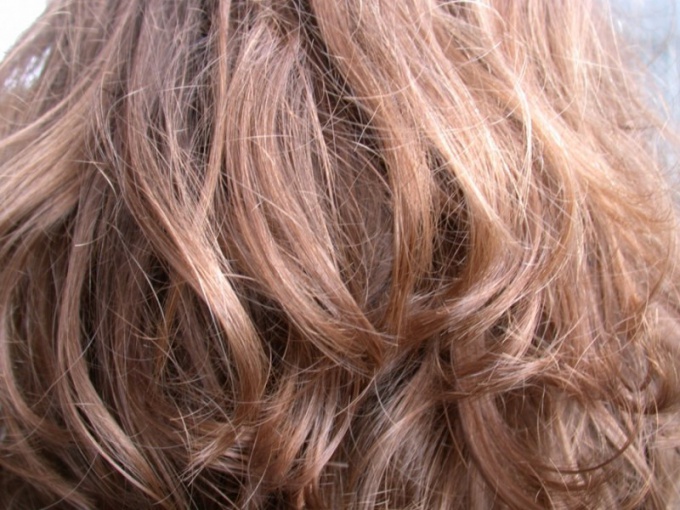 Rigid hair has a porous structure, so they are not easily affected by stowage and often irritate their owner with an unruly disposition.
Instructions
If nature has awarded you soft hair, but from the effects of paints and perm or straightening, they have become stiff and unruly – it makes sense to abandon the long-term styling and go to natural dyes. Replace your favorite hair dye with a natural dye – henna, basma or onion husks, and put your hair with a hair dryer and a heat-protective spray.
The curls have always been tough? Do not worry, coping with the problem is not so difficult. Start with the elementary – wash your head with boiled water or filtered water. Chlorinated liquid from the tap provokes excessive production of sebum and flushes useful substances from the hair, which causes porosity. If you want to save time, buy a special softening shampoo.
Half an hour before washing hair, apply them burdock or olive oil – through 5-6 procedures, the strands will become silky and combing will cease to take a lot of time. Apply 30-40 g of oil on the roots, distribute with a comb along the length and wrap the hair with a towel. Rinse the oil with a deep cleansing shampoo.
Get the right balm rinse. To soften and smooth the structure of the hair, you need a tool designed for professional care for your hair. As a moisturizing agent in such balms, shea butter or argan oil is used. They easily penetrate the very base of the hair, "smoothing" the scales and saturating them with useful vitamins and microelements. Equally useful properties are ceramides – a conditioner on their basis will help dry, damaged and dyed hair. To strengthen and consolidate the effect, use an indelible fluid or biphasic conditioner that has a similar effect on a regular basis.