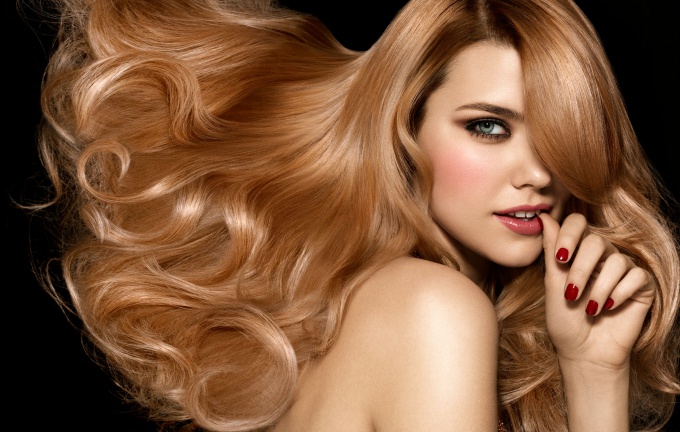 Unfortunately, not every woman can boast of a luxurious head of hair. But nevertheless, I always want to be beautiful. And, for sure, every woman at least once thought about how to give his thin hair at least a little volume. Nowadays, there are many simple ways to make hair volume, some of which can be used alone.
In order for your hair to become thicker and, therefore, to acquire volume from the roots, a simple colorless henna will help you. Still our grandmothers were fond of masks from colorless henna and possessed magnificent hair. To prepare a mask, you need 50 gram of henna and hot water. Henna should be diluted with hot water to the consistency of sour cream, mix, let it brew for 20 minutes. Then you need to apply henna only to the roots of the hair, along the partitions, the distance between which 2 see. After applying henna, you need to wrap the head with a food film and wrap your hair with a towel. For the best result, the mask should be kept for 2 hours, then wash the hair with shampoo. The mask is recommended to be done once in 2 weeks.
To give volume to hair it is possible by means of the hair dryer and a round brush. To do this, you need to wash your hair in the usual way, dry it with a towel. Then you need to apply a spray to facilitate combing your hair and comb your hair with your fingers, then use a comb (best wooden). After combing your hair, you need to take a thin strand of hair and start to dry the roots with a round brush and hair dryer. The hair dryer should be used at medium power and at medium temperature. After all the hair has been dried in this way, it is necessary to complete the blower installation in the cold air mode.
Remember, if you are the owner of long, thin and deprived of any volume of hair, you should take a closer look at the haircut. There are several haircuts with which you save the length of the hair, but your hair will look bulky. This is such a haircut, as a cascade, ladder. If you do not like such stepped haircuts, you can get a haircut with a cap (a small upper layer of hair is cut off, roughly on the chin). Such a haircut will not take a centimeter of hair length, but your hair will gain volume and will look better.
For those who are not ready to get a haircut, there is also an option – weaving small plaits for the night and hair. Please note that it is possible to achieve a temporary volume with the help of special packing means: foams, mousse and varnish. However, such means can not be used daily, as they spoil the hair.