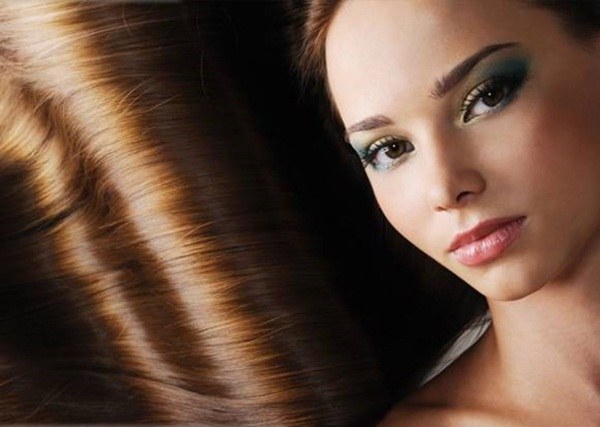 Screening – a kind of cosmetic hair care, which greatly increases the volume of the hair, gives it shine, makes the curls more smooth and obedient. You can carry out this procedure in the beauty salon and at home.
You will need
– means for screening;
– polyethylene film or cap;
– Towel.
Instructions
For home screening procedure, you need to purchase special cosmetic products in the beauty salon, a store of professional hair care products or order them on the Internet. The leading brands in this area are Paul Mitchell and Estel Professional.
By purchasing means for shielding a little-known company, make sure that they contain amino acids, soy protein, plant components, saturating hair with vitamins, and ceramides that strengthen their structure. The kit for this procedure, as a rule, includes a special shampoo, mask, preparation for screening and balm-conditioner.
Before starting the procedure, wash the hair thoroughly using a deep cleansing shampoo from the screening kit. Lightly dry the strands with a warm towel.
Apply a mask on your hair. Evenly distribute it from the roots to the tips. Wait for a while so that the protective components are better distributed throughout the hair. Before the next step, you need to slightly dry the strands. It is better to do this in a natural way, without using a hairdryer.
Apply the hair to the hair for screening, evenly distributing it along the strands. If your product contains colorants, you must worry about protecting your skin beforehand. Gently lubricate the face and neck of the hair growth contour with any fat cream or thick sour cream.
Cover your hair with a film or put on a plastic shower cap. Wrap your head with a towel and wait for the time specified in the instructions of the cosmetic set. Usually this phase takes 20-30 minutes.
Rinse your hair thoroughly with plenty of warm water. Then put on the strands of balm-rinse from the kit for shielding, hold it for a couple of minutes on the hair and rinse again.
Hair after the procedure can be dried naturally or with a hair dryer. In some kits for screening, there is a special fixing agent, which must be applied at the end of the procedure to lightly dried strands from the roots to the tips.
The minus of screening is the fact that the effect of voluminous, brilliant and obedient curls does not last long. Through 2-3 weeks, the hair returns to its natural state. Fortunately, this procedure can be carried out often without any damage to the hair or scalp. In addition, the screening has a cumulative effect, that is, the result of the procedure does not deteriorate time after time, but, on the contrary, improves.