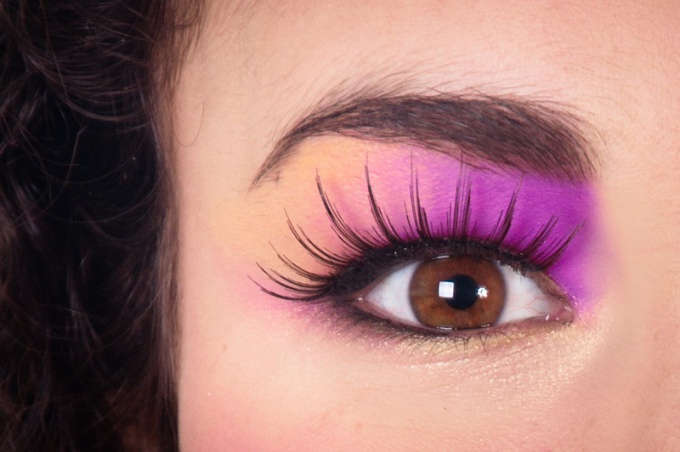 Long and thick eyelashes give the look expressiveness, due to which the face becomes more attractive and attractive. Girls, whom nature has not awarded with fluffy eyelashes, do not despair, since there are many methods that can increase the density and length of eyelashes.
The easiest way to make eyelashes thick and long is to use the overhead cilia. This option will give a magnificent visual effect. It should be noted that this method has its disadvantages, namely: false eyelashes can fall off at the most inopportune moment (if they are difficult to fix), with prolonged use, the condition of their own eyelashes can be spoiled by the negative effect of the adhesive on the skin of the eyelids.
A more complicated way is to use various folk remedies which, with regular long-term use, can lengthen the eyelashes and make them more dense.
Decoction of chamomile and cornflower.
Quite an effective means to strengthen the bulb of the eyelashes – a decoction of chamomile and cornflower. It is necessary to pour in the pan 300 ml of water, put in it two tablespoons of dried flowers of chemist's daisy and cornflower, bring the mixture to a boil, cook a couple of minutes and remove from heat. Cool, drain, moisten with a decoction cotton wool discs and attach to the eyes for 10-15 minutes. The procedure should be carried out daily for two to three weeks.
Mask of parsley and sea buckthorn oil.
The mask based on fresh parsley leaves and sea buckthorn oil is very good. It is necessary to mix a tablespoon of chopped parsley leaves with a teaspoon of sea-buckthorn oil in a bowl, let it brew for 10-15 minutes, then apply the resulting gruel to the skin of the eyelids for 20 minutes, after the time, remove the mask with chamomile broth. The procedure must be repeated at least once a week for a month.
Castor oil.
Castor oil is the most common remedy to help improve the condition of the eyelashes. If every day for a month, lubricate this eyelash tool (as well as the skin of the eyelids), then they will become much longer, stronger and darker.