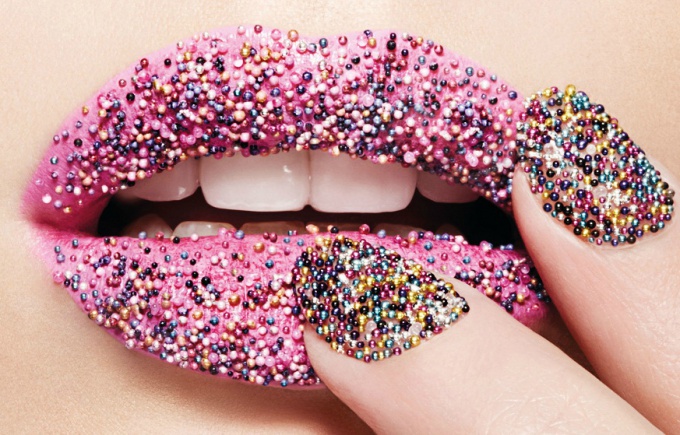 Caviar manicure is an unusual and very effective nail design, which appeared relatively recently. The second name is beaded. It is easy to guess that the basis for creating a masterpiece is a special bead (balls for nails), which is also called the funny term "broth". To make such a manicure is very simple. It looks attractive and original.
Make caviar manicure in Home conditions much easier than it might seem at first glance. First of all, the surface of the nail plate is degreased with a special agent. Then the nails should be covered with a base, applying 2 layer of a varnish of the chosen color scale, and on top of them – a transparent varnish. After this, without letting the varnish dry, the nail should be immersed in the beads, lightly press down and give the layer of beads a neat shape.
After 15 minutes, when the layer of beads dries, you need to apply a fixing coating or a colorless varnish.
As a rule, caviar design is performed on two fingers, while the rest is simply covered with a varnish of the required color. However, if desired, you can decorate and all 10 nails.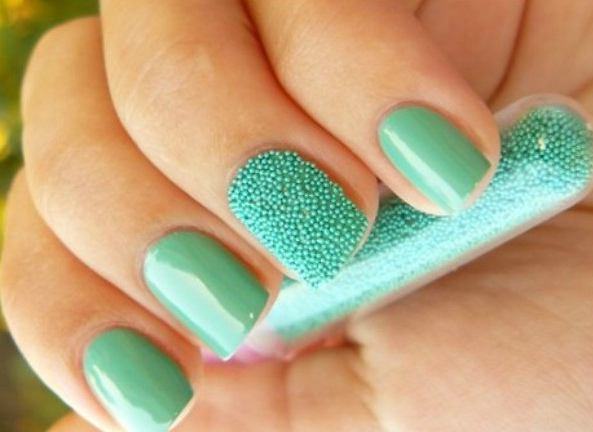 There is a second option, more creative. Beads are laid manually one by one on a wet varnish with a toothpick or a conventional sewing needle. You need to do this very quickly, not allowing the drying of varnish. With this embodiment of the caviar manicure, you can spread on the nails various fantasy patterns. To create a complex design that requires a lot of time, "bouillon" is glued to the nail with a special tool.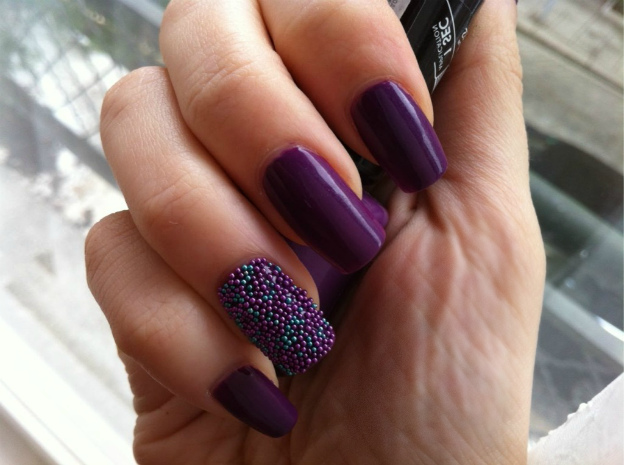 The caviar manicure is removed in the traditional way, using the liquid for removing the varnish.
It should be remembered that the colors of varnish and beads should be combined, otherwise, caviar manicure will look pretentious and slovenly.