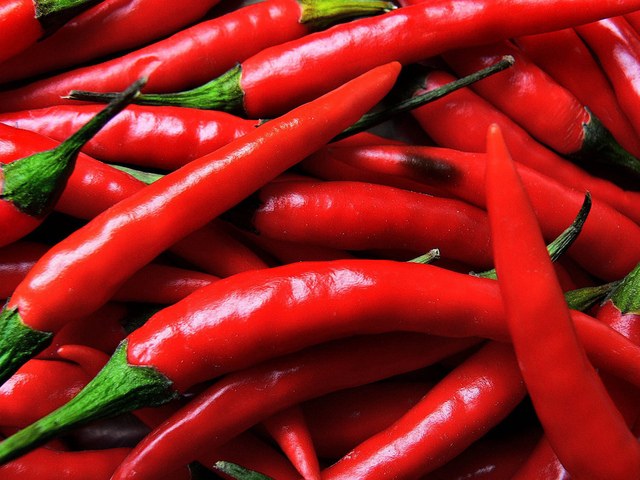 Tincture of red pepper is a real find for people whose hair requires constant strengthening and recharge. It is he who can give them a truly magical appearance, beneficially affecting the scalp. Such medicine is often sold in ordinary pharmacies, but tincture can be prepared at home.
Instructions
The easiest way to prepare includes 50-100 grams of finely chopped hot red pepper, which is then poured with 150-200 milliliters of pure alcohol and infused in a container for only one week. Such a short period is determined by the very active components of this natural product, but do not forget about the proper place for infusion. It is better to avoid direct sunlight and mustiness of the room. Then one tablespoon of this extract should be diluted in 10 tablespoons of clean water and applied to the hair with your hands in gloves.
It is believed that the regular (within a couple of weeks) the use of such a procedure promotes rapid hair growth caused by the capsaicin contained in the red pepper. But do not forget every day to assess the condition of the hair and scalp: in case of noticeable dryness, you must seriously reduce the concentration of the tincture, and in the event that the side effects do not disappear and after that – completely cancel the procedures that simply do not suit you. Scientists calculated the speed of hair growth using pepper tincture – about 5 centimeters per month against the background of usual 1-2 centimeters for the same period.
For hair growth, you can prepare and tincture with a more complex formulation. To do this, you need the following ingredients: two tablespoons of burdock oil, 150-200 milliliters of water and 5 tablespoons pre-prepared according to the above recipe tincture. All these ingredients must be mixed, and then apply the medicine to the roots of the hair, cover the head with a towel and leave them in such a "sauna" for about half an hour.
The second variation of this recipe includes the following actions – it is necessary to mix one tablespoon of pepper tincture, as much castor oil and one yolk. This mixture should also be rubbed into the roots of hair smoothly and leave for 20-30 minutes. Some people think that the spicy infusion prepared on alcohol can be replaced by buying a liquor in a store with a similar name, but this is not the case, since vodka has a much smaller strength, and besides it is usually added black pepper, not red , and in a much lower concentration.
From excessive hair loss can save another medicine, for the preparation of which you need to mix four tablespoons of natural liquid honey and one tablespoon of peppery tincture. Then this mixture must be thoroughly rubbed into hair and wrapped with a towel for 20-30 minutes. Do not forget about the thorough washing with warm water of the head after performing all the above procedures!