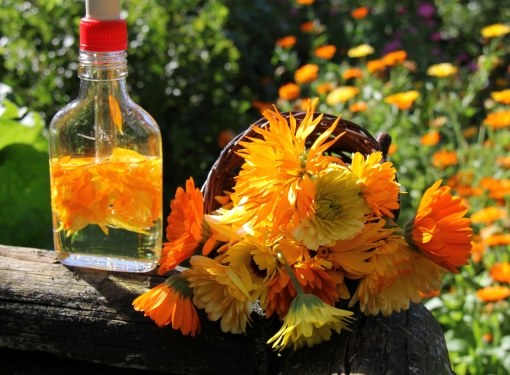 Tincture of calendula well helps in the treatment of various kinds of acne – from red inflammation to purulent subcutaneous formations. Antibacterial and anti-inflammatory properties of the plant make it an excellent cosmetologist. The tincture can be purchased at the pharmacy or manufactured independently.
You will need
– Calendula flowers;
– vodka;
– ready tincture of calendula (chemist's);
– camphor alcohol;
– Ammonium alcohol;
– Vaseline;
– Levomycetin and aspirin in tablets.
Instructions
The anti-inflammatory properties of calendula help to get rid of acne fairly quickly. In this case, there are no spots and scarring after the disappearance of the pimple. This is because calendula has also regenerating properties. They also help to tighten quickly the wound left after acne. The tincture based on calendula strengthens blood flow to the affected area of ??the skin, as a result, the process of recovery is faster. It should be applied to the inflamed area with a cotton swab. If purulent pimples are formed on your face, tincture of calendula is applied pointwise at night. The pus will start to go out in the morning, as the calendula will pull it out.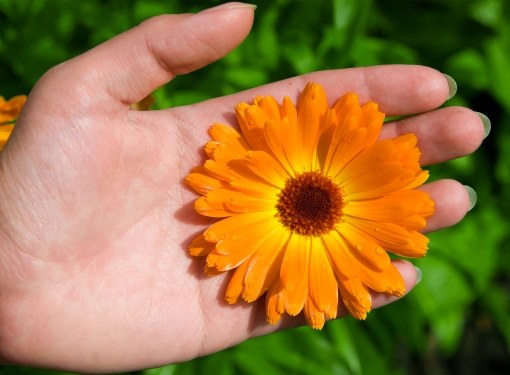 Another useful property of calendula is that it narrows the pores. As a result, sebaceous discharge decreases, fatty shine disappears and no contamination enters the pores. Thus, tincture of calendula is an excellent preventive against the appearance of acne. To wipe the face, it should be diluted in half with water.
To prepare a tincture of calendula at home, it is enough to buy in a pharmacy or collect during flowering calendula flowers. The flowers are cut off or torn off completely and dried at room temperature. Then 100 g dried (or purchased in the pharmacy dry) calendula flowers poured a glass of vodka, vigorously shaken and put at night in a warm place. The next day the drug is taken to the refrigerator, where it is insisted for about two weeks. After two weeks, the ready tincture is filtered and applied as described above. Home tincture is milder than the pharmacy, because the tincture, which is sold in the pharmacy, has a strength of 70%.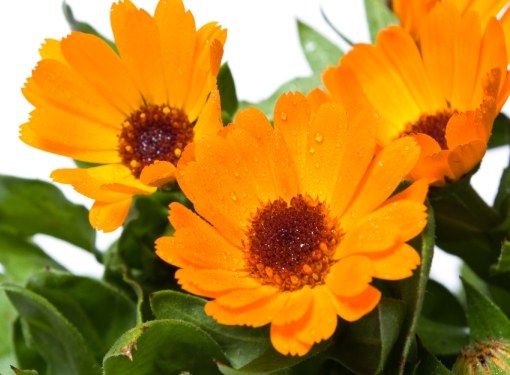 With abundant acne formation, you can use a strong tool – tincture of calendula
with antibiotic
. In homemade or pharmacy tincture of calendula add powdered tablets of aspirin and levomycetin (three tablets of each drug for 50 ml of tincture). Everything is diluted with water half, carefully shaken and used for daily rubbing until the disappearance of acne.
To remove acne, you can prepare an ointment from flowers or fresh juice of calendula. To do this, 20 g of dry flowers on a coffee grinder is ground into a powder and mixed with 20 g vaseline. Or 10 g of fresh marigold juice is mixed with 100 g of lard. Ointment should not be used with oily skin, but for dry it is ideal.
From teenage eels helps to get rid of tincture of calendula, mixed in half with camphor alcohol. 2 ml of ammonia (in 40 ml of the mixture) is added to the mixture. The composition should be diluted with water 1: 1 and wipe the place of acne formation at night.