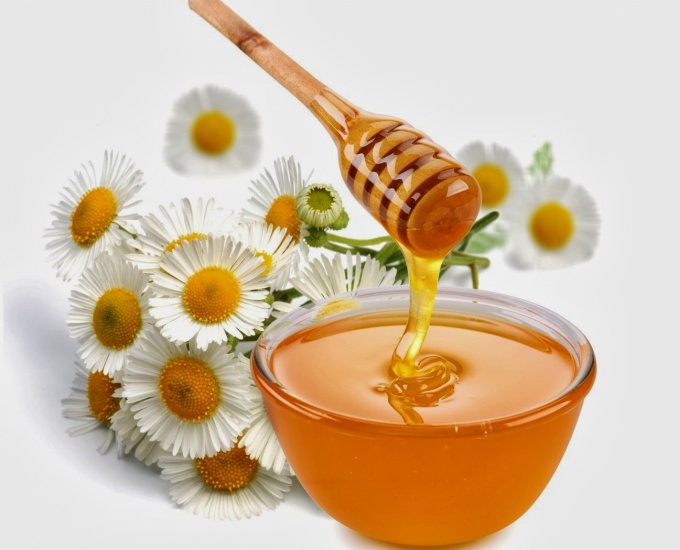 The best, safest and most effective cosmetics is one made with natural ingredients. Smoothing cream based on almond oil – a real godsend for women who have stepped abroad 35-anniversary.
You will need
– chemist's chamomile;
– Cosmetic Vaseline;
– almond oil;
– one egg yolk;
– sea salt;
– natural honey.
Instructions
To start, you need to brew the daisy and leave it insisted. For the cream will only need 2 teaspoons of infusion, but the remaining liquid can be frozen in ice molds and used as a face rub to enhance the effect of the cream. While the chamomile insists and cools, 2 teaspoons of almond oil and egg yolk prepare the base of the cream. The mixture is gently mixed until uniform.
On a water bath gently melt two teaspoons of petroleum jelly until liquid. Slightly cool, Vaseline mixed with a base of yolk and almond oil, after which the base of the future cream is added infusion of chamomile – also 2 teaspoons.
In a warm mixture, half a teaspoon of honey is introduced – best of all, and, stirring, they make it completely dissolved. Complete the process of making the cream by adding a pinch of sea salt. The resulting liquid mass is poured into a pre-prepared beautiful jar and removed for a while in the freezer compartment of the refrigerator for freezing. In the future, the cream is best stored on the lower shelves of the refrigerator, so that it does not melt or become too liquid.
The cream is rubbed into the damp skin and, tapping lightly with your fingertips, makes it completely absorbed. The cream gently smoothes and tones the skin, gives it a smart look, a healthy color and eliminates small wrinkles.