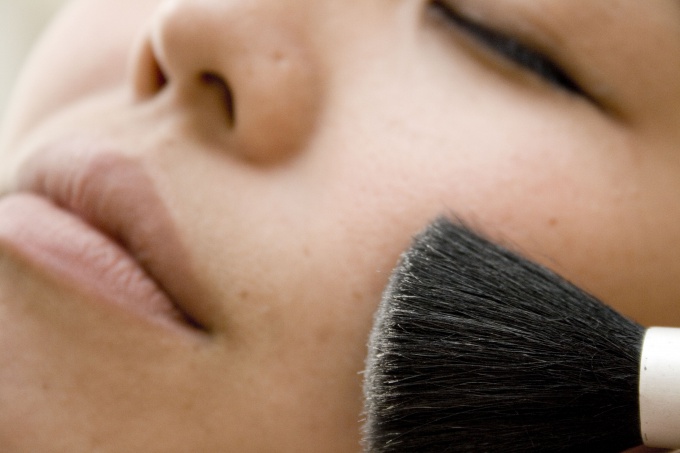 Despite the fact that the stores have a large selection powders different shades and with different properties – toning, bronzing, antiseptic – it happens that you can not find the ideal tone for you in any way. Or at you an allergy on the certain components entering practically in all powders. Or you just want to do everything yourself. In all these cases it is worth trying to make your own powder at home.
You will need
Glassware
Sieve
Wooden spoon
1 tsp powder from the root of comfrey
1 tsp kaolin
1 tsp.poloshka from the bark of the American elm
90 gr. powder from a manate root
10 drops of essential oil
beet powder, pigments
or
1 / 4 coffee cup starch
Remains of blush and shadows
Stupa, pistil
Instructions
Mix one teaspoon
powder
from the root of comfrey, kaolin and powder from the bark of the American elm with 90 g powder from the root of the root. Sift in a glass bowl. The root of the comfrey is known for its antiseptic and wound-healing effect. It stimulates cell growth. Kaolin or kaolin clay is rich in minerals, has an excellent whitening effect and adsorbs sebum.
The bark of the American elm red elm and elm Indian) absorbs toxins and reduces irritations and rashes on the skin. Powder of the arrowroot root gives the softness and matiruet skin.
Add a little powder of beet or cosmetic pigments to the powder. Add on a pinch, put on the cheekbone and see if you have reached the desired tone.
Keep this
powder
it is necessary in a glass container with a tightly attached lid.
If you
just
want to get the right shade, and do not care about the naturalness of the ingredients, make powder from cornstarch and leftovers blush and shadows. Prepare a quarter cup of cornstarch. Sift it so that there are no lumps. In the mortar rub the remains of shadows and blush, close ones by color to the desired tone. Take the starch and add a little powder until you get it. If the color turns out too intense, add more starch. You can add a little powdered golden shadows to the powder to give the skin a mysterious flicker.