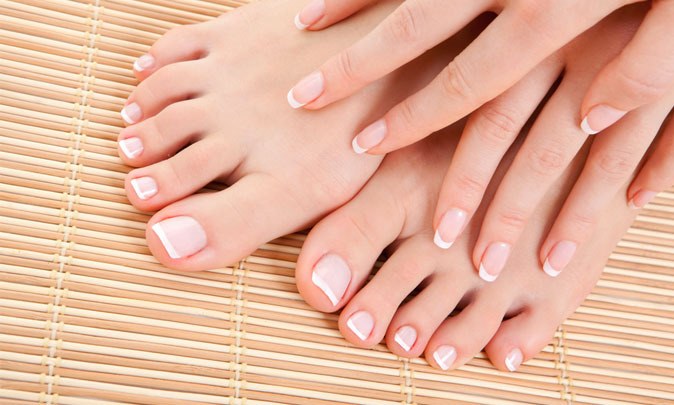 For a quality pedicure, you do not need to go to the salon. You can make it yourself. Do not be limited to sawing nails and applying varnish – make a full range of spa treatments and bring your feet to perfection.
You will need
– shower gel;
– essential oils;
– liquid for removal of corns;
– Scrub for feet;
– pedicure files;
– wooden sticks;
– nail clippers and cuticles;
– Moisturizing lotion;
– Nourishing mask;
– base for varnish;
– colored varnish;
– Top cover.
Instructions
Start with a warm bath that softens the skin of your feet. In the water, add a shower gel with a couple drops of sweet orange oil or tea tree. Lower the foot into the foot bath for 5-10 minutes. Then treat the moist skin with a peeling based on salt or cane sugar with the addition of natural oils. Scrub effectively exfoliate the dead skin particles, make the skin smooth and tender. Rinse the feet and towel them.
On the rough areas of the feet, apply a gel with fruit acids. Leave it for 1-2 minutes, and then wipe it off with a damp cloth. Softened skin can be treated with a pedicure file. First, use a coarse-grained side, and then sand the feet with a small-grain saw blade. If on the soles of the foot, grease them with a special liquid, and then remove it with a pedicure scraper. Be very careful not to damage the skin. Wash your feet thoroughly and towel them.
Cutters with straight edge to align the length of the nails. Cut the free edge in a straight line, and then treat the nails with a fine-grained file. If the plates are uneven, grind them with a polishing bar. With a metal pusher or wooden stick for a pedicure, move the cuticle to the base of the nail. If it is too large, cut off excess skin with mini-pliers with curved blades.
Apply on foot a nourishing mask. It can be a special product with extract from seaweed, natural oils, citrus extracts. If there is no mask, use a nourishing cream. Apply it in a thick layer and leave it for 6-7 minutes. Then rinse the product and wipe the feet with a towel.
On the nails, apply a layer of protective base. The base will make the plates more even, protect them from yellowing. Dry the coating and apply two coats of colored varnish. For a pedicure, choose dark or bright colors. If you do not like to draw attention to your feet, try a neutral cream-beige scale. The varnish will give the nails a well-groomed appearance and protect the plates from the negative impact of the environment.
Secure the pedicure with a top coat with a drying effect. This drug will help the lacquer harden and give it a beautiful shine. In conclusion, massage your feet, applying a small portion of moisturizing lotion. This product is easily absorbed and well softens the skin. Instead of lotion, you can use natural oil – for example, almond oil. Correctly made pedicure will look perfect 2-3 weeks.