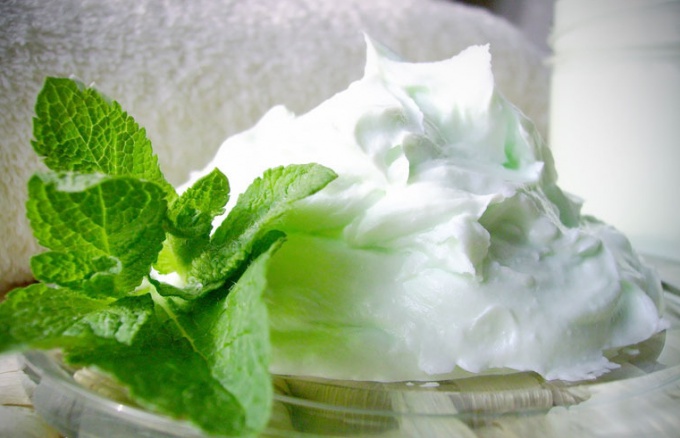 Shaving is a procedure that helps the skin get microtraumas regularly, suffer from irritation, inflammation and dryness. In order to avoid these unpleasant sensations, you need a quality shaving cream, which ensures a smooth slide of the razor and careful skin care. To make such cream it is possible in house conditions from natural components.
Shaving cream, made with a rather simple recipe, is not inferior to industrial analogues from widely advertised brands and is much cheaper than purchasing a finished product.
In addition, home shaving cream helps to remove irritation and increased sensitivity of the skin, has restorative properties, eliminates the need for additional skin care products: after shave lotions, tonics and creams.
To make homemade cream you will need the following ingredients:
2 tbsp. soap shavings (household, baby soap, soaps of any neutral soap);
flower water (hydrolyte) or distilled water – 120 ml;
borax – 5 g;
jojoba oil or wheat germ – 15 ml;
stearic acid – 30 g;
essential oil of mint, tea tree, ylang-ylang – 3-4 drops.
As a basis, flower water is used – it can be a camomile hydrothelate, lavender, mint or whatever.
The base is slightly heated in a water bath, the soap shavings are dissolved in it and mixed thoroughly.
While the soap dissolves, the oil base is heated on the water base with wheat germ oil supplemented with stearic acid. The acid must dissolve well, so that the finished product does not have flakes and crumbs.
After the acid is completely dissolved, the oil mixture is poured into the soap base, add borax and mix the resulting mass with a cosmetic whisk or mixer.
When the mixture thickens and acquires a homogeneous structure, essential oil is added to it, it is whipped again and the finished product is transferred to a container prepared in advance and disinfected with alcohol solution.
The finished shaving cream is stored under the lid at room temperature. Thanks to softening and caring ingredients, the product can be used for both men's and women's skin.