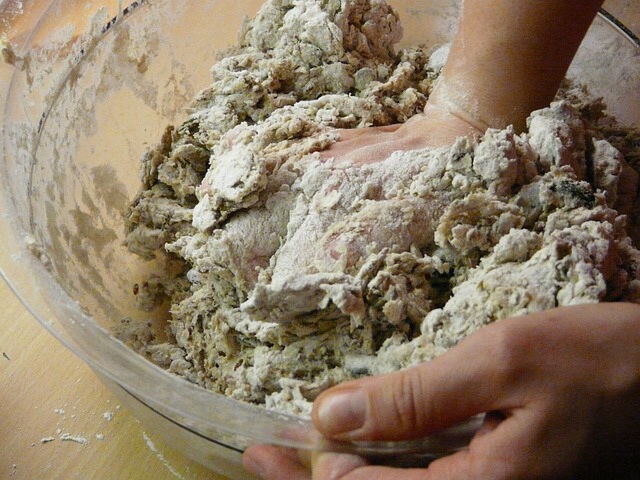 Natural hair products are good because they are inexpensive and only benefit hair. From rye flour you can make a mild shampoo for the hair, after which you do not need to use balm. It perfectly cleanses the hair, strengthens, enriches them with nutrients.
You will need
– rye flour – 5 tbsp
– leaves of nettle – 1 tbsp spoon
– chamomile flowers – 1 spoon
– essential oil of ylang-ylang and orange
– nylon sock
Instructions
Take a tablespoon of dried nettle and a tablespoon of chamomile flowers. The broth of nettle promotes growth and strengthening of hair. A chamomile gives hair shine and has a nutritional effect on them. These herbs can be bought at the pharmacy. Fill with cleaned water and put on a slow fire. Bring to a boil, turn off the heat and leave the broth to infuse.
After the broth is a little cool, pour it into a convenient cup and add five tablespoons of rye flour. Flour should be exactly rye, wheat will not wash off your hair. Stir thoroughly with a whisk so that there are no lumps.
Add a couple of drops of ylang ylang or orange oil. Do not overdo it so that the hair does not become greasy after such a shampoo. The shampoo is ready, now you need to strain it. This is done through nylon sock. After straining the mixture becomes very tender, airy and fragrant. You can use it as a mask, leaving on the roots and length of hair from five minutes to half an hour. Such a shampoo can be poured into a bottle and stored in a refrigerator for no more than four days.