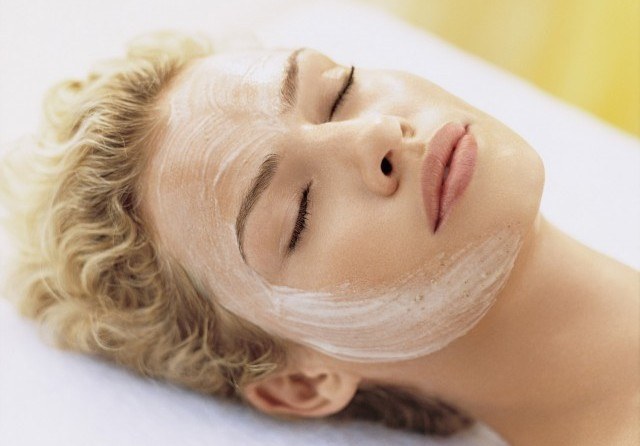 Sensitive skin easily turns red and flaky from any external irritants, with normal fat balance acne can appear, whether it's cold or wind, changing care products or cosmetic procedure. All this can lead to undesirable reactions. In this case, the sensitivity can be either congenital or acquired. And care for such skin should be very neat.
Instructions
When choosing a mask for industrial production, pay attention to products marked "for sensitive skin" or "hypoallergenic". Also consider that alcohol, essential oils, dyes and preservatives are all potential allergens. Many women in choosing cosmetics prefer natural products from plant components, thinking that they will not harm sensitive skin. But this is a big mistake, as they can have a very aggressive effect.
Do not change the mask frequently. Sensitive skin does not like variety. But often women begin to try that one remedy, then another, in the hope of obtaining the desired result. As a result, the skin gets a lot of stress, which can be cured only by the complete cancellation of all cosmetics.
Caution should be used cleansing masks, especially scrubs and mask-film. The first contain hard particles that can injure the delicate skin. A mask-film can stretch thin skin. It is best for sensitive skin suitable mask-rollers (
гоммажи
). They will help to gently cleanse it of dead cells.
Do not use several powerful tools from different companies. Separately, they can fit your skin, but together become the cause of an undesirable reaction. Therefore, if you use a special cream that is designed to fight with any skin problems, it is better to choose a moisturizing or nutritious mask with a neutral composition.
Be wary of masks that contain fruit acids in their composition. Sensitive skin reacts to such means quite unpredictably. Such a tool can be chosen only by an experienced cosmetician, who watches you for a long time.
Do not hold the face mask for longer than the prescribed time.