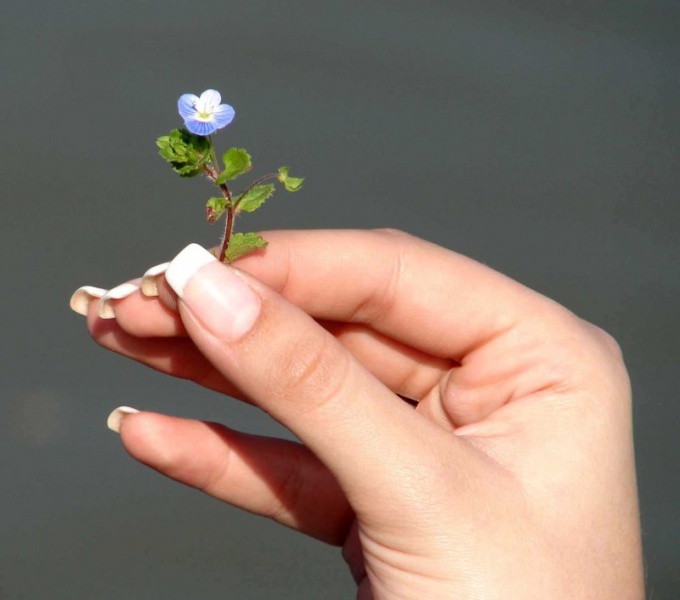 Hands are no less informative business card of a woman than her face. It is for them to determine the type of work activity, the age and habits of the owner. Therefore beautiful manicure – this is not a luxury, but only one way to look good. To create it does not have to visit the beauty salon, you can take care of yourself and at home.
You will need
– means for removing cuticles;
– nail scissors;
– Nail file;
– basis for varnish;
– nail polish;
– fixer.
Instructions
Before
how to do
manicure
, prepare the nails. To do this, remove the remaining varnish from them, if any, and give the desired shape. Remember that all the nails should be the same length, so be guided by the shortest among the others.
The shape of the nails can be any, fashion restrictions in this simply does not exist. But the classic option is considered to be nails, padded oval, not too sharp and long.
Do not do it manicure immediately after leaving the bathroom and do not steam out your hands, trying to combine useful procedures for the skin and nails immediately. Nails that have undergone heat treatment, when in contact with the grinding tool, can crack, break or form burrs. Therefore, they need to be processed before the steaming procedure.
After the form is created, proceed to the cuticle. There are several options here,
how to do it
right
manicure
. The trimmed version of it has already lost its relevance, so use tweezers only to remove burrs. The rest of the cuticle is either steamed, or smeared with a special tool to soften it, and then gently pulled back up with special tools.
After that, the nails are ready for varnish coating. First apply the foundation, it will make the overall tone more uniform. Each layer must dry prior to application. The basis is followed by a basic tone and finishes manicure A layer of fixative that protects the varnish from premature exfoliation.