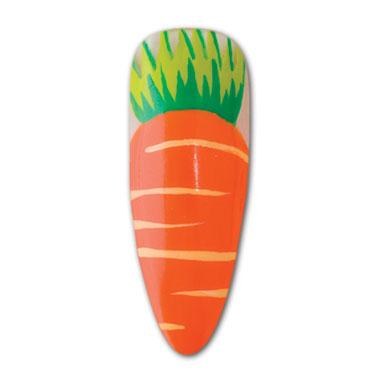 It became fashionable to paint everything that we eat on our nails. Carrots are one of the most popular vegetables in manicure. This vegetable looks extremely interesting and cute on natural and false nails.
You will need
– White acrylic paint
– Bright orange varnish
– Bright dark green varnish
– Light green lacquer
Instructions
Prepare your nails. Clean the cuticle, apply the base. Give your nails a pointed form. Draw an orange line of a smile just above the middle of the nail and paint it in orange.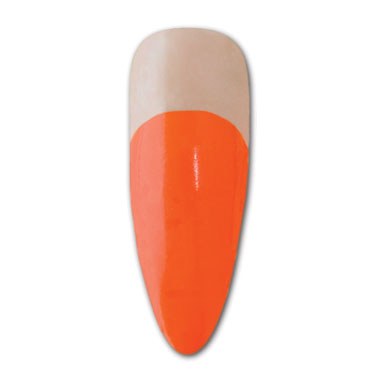 Используя жёлтую или бледную оранжевую акриловую краску нарисуйте горизонтальные линии. Они придадут вашей моркови натуральности.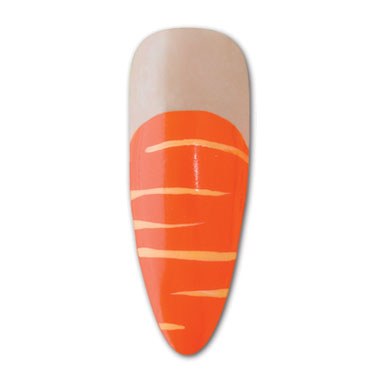 After the main lower part of the carrot dried, draw the stems. You can use several shades of green for more effect. Finish your manicure by covering your nails with a water-repellent layer.