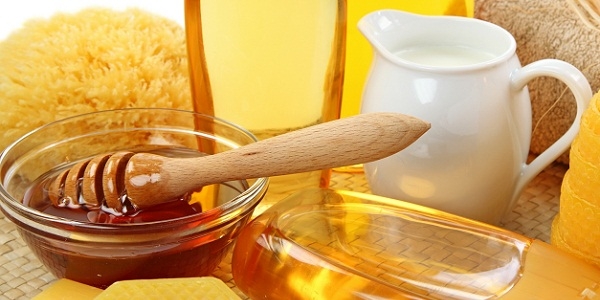 Honey is a delicious treat, but it is also an excellent cosmetic. In particular, it is used as a savior from extra pounds. The honey contains various vitamins and minerals, due to which it has many useful properties.
Wrapping can be carried out both in the spa and in the domestic conditions.
It consists of the following stages:
– Shower. It is important to apply the honey mixture to clean skin.
– Scrub. Since honey affects the deep layers, scrubbing will help to clean the skin from dirt.
– Wrapping. Apply honey mask to the body, cover the body with polyethylene and wrap it with a blanket (in cases of hot wrapping).
– Wash the mixture with warm water.
– Apply a nourishing cream.
Recipe
Two tablespoons of honey, one tablespoon of mustard and oil (olive) mixed in a homogeneous mass, warmed in a water bath and applied to problem areas.
(Hot wrapping)
Honey and citrus essential oil mix and apply only to problem areas. (Cold wrapping)
With a cold, that with a hot wrap, the time of the procedure is forty minutes.
It is important to make sure that there are no contraindications.
– Disease of the heart and blood vessels.
– Varicosity.
– Problems in the gynecological area.
– Fungal diseases.
– Hypertension.