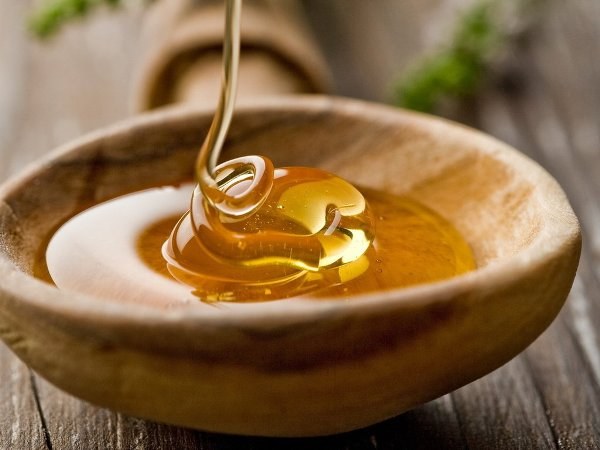 Honey massage at home is not inferior to the salon procedure. It allows you to rid the body of toxins and toxins, improve the flow of blood to the cells, break the fat layer and reduce the appearance of cellulite. After several procedures you will feel not only more beautiful, but also a healthy person. For honey massage will require a natural high-quality honey, which did not have time to be sugared. In this case, it does not matter to which species it belongs (lime, buckwheat, etc.).
How to Make Honey Massage
It is best to massage on pre-steamed skin. If there is no possibility to visit the bath, get warmed for a few minutes in the shower. This helps to open the pores of the skin, improve blood circulation.
Apply honey to your palms and problem areas. Do not take too much, just simply lubricate them with a thin layer. Glue your palms to problem areas and tear off with a sharp movement. First, the adhesion will be rather weak, but will gradually start to build up. At the same time, increase the force of the palms.
After a while, honey completely absorbed into the skin, leaving the surface almost dry. Continue the massage. You will notice that honey forms a white foam, and on the hands remain filaments of dirty color. It is a waste honey that has penetrated into the deepest layers of the skin and pulled down toxins and slags. Massage of the abdomen for the first time is no more than 5 minutes, hips – 10 minutes. In subsequent sessions, time can be increased, relying on your own well-being.
Honey massage is often accompanied by painful sensations and peeling of the horny layer of skin. After the procedure is completed, the honey will completely pass to the hands, leaving the skin clean and dry. Wash your palms with warm water. Wet the towel under the hot water jet, squeeze well and apply to freshly massaged areas. After a few minutes, pat the skin and apply a moisturizer.
Perhaps, after the first session, bruises will appear on the hips and abdomen. This is normal. With each following procedure, they will become less noticeable until they disappear completely.
Contraindications for honey massage
Before you perform this procedure, make sure that you are not allergic to honey. Also, do not do massage during menstruation, pregnancy at any time, elevated temperature and hypertension.
Honey massage is quite an aggressive procedure, therefore it is strictly forbidden to people with varicose veins, and also thin skin, through which the capillaries are clearly visible. Foci of skin diseases in the hips and abdomen, kidney and heart disease, various tumors are also contraindications for honey massage.