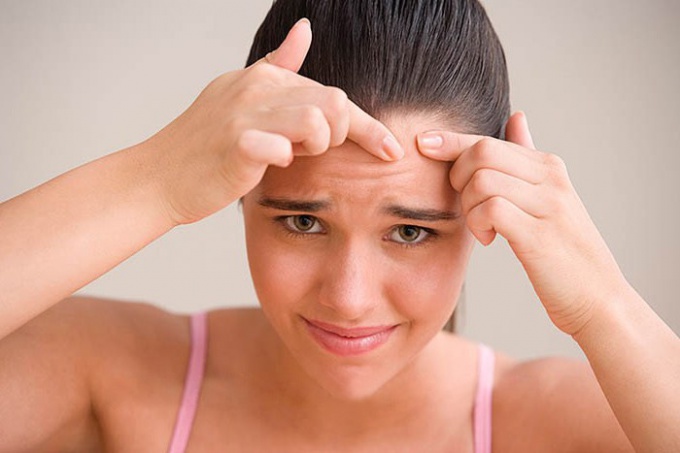 The home cream for acne can be made independently, using for its preparation infusions of medicinal herbs, beeswax, honey, egg yolks, etc. The cream will dry the skin well if its composition includes alcohol and its derivatives.
You will need
olive oil, butter, beeswax, Shea butter, vitamin E, lecithin, aloe juice, nettle leaves, birch buds, vitamin A, iodine, honey, petroleum jelly, castor oil, chicken yolk, grape seed oil, chamomile flowers, camphor alcohol .
Instructions
Today, a lot of creams for acne are represented on the market of cosmetics, but not everyone has the opportunity to buy a high-quality, expensive product. Some face such problems as allergic reactions. Therefore, it is more expedient and cheaper to prepare such a medicinal composition in domestic
conditions
. How to do it?
Home cream for acne is also good because it consists entirely of natural ingredients, and therefore
use
from its application will be much greater than from the cream of industrial production. In addition, all the ingredients for its preparation you can easily find on the shelf of your refrigerator or at the pharmacy.
Melt on a water bath 3 tablespoons of olive oil, 1 a tablespoon of Shea butter and 2 teaspoons of beeswax. Add in this mixture two capsules of vitamin E and lecithin on the tip of the knife. Now in this composition you need to pour a thin stream of a mixture of rose water and aloe juice, taken in equal shares for one tablespoon. All mix and store in the refrigerator for a month.
Take 2 teaspoons of dried nettle leaves and mix them with a tablespoon of birch buds. Pour the mixture of 100 ml of boiling water and leave until completely cooled. In a water bath, melt the beeswax in an amount of 1 teaspoon and olive oil in an amount of 1 tablespoon. Add 3 drops Retinol (vitamin A), butter in the amount of 1 tablespoon and filtered herbal infusion. Spread the mixture on the fire for a minute, stirring constantly, and then cool it and put it in the refrigerator. Keep for a month.
Dry the skin that is prone to acne, you can with this recipe: to 1 tablespoon of honey add 1-2 drops of iodine, as well as petroleum jelly in the amount of one teaspoon and castor oil in the amount of one tablespoon. All mix and store in the refrigerator for 30 days.
Two chicken yolks to grind with 20 g honey and heated in a water bath with aloe juice in an amount of 20 ml. In the container that remained from the aloe juice, place 15 g of beeswax, melt and mix with 10 ml grape seed oil. Combine the two components of the cream, mix thoroughly and store in a refrigerator.
To remove the inflammation and calm the irritated skin, you can use this cream:
flowers
chamomile in the amount of 1 tablespoon pour 50 ml of boiling water, after 2 hours drain. Melt on a water bath 25 g butter and add to it castor oil and glycerin in equal parts one teaspoon. After that, the mixture is diluted with 3 teaspoons of camphor alcohol and chamomile infusion. All mix, remove from heat, cool and remove into a cool place.