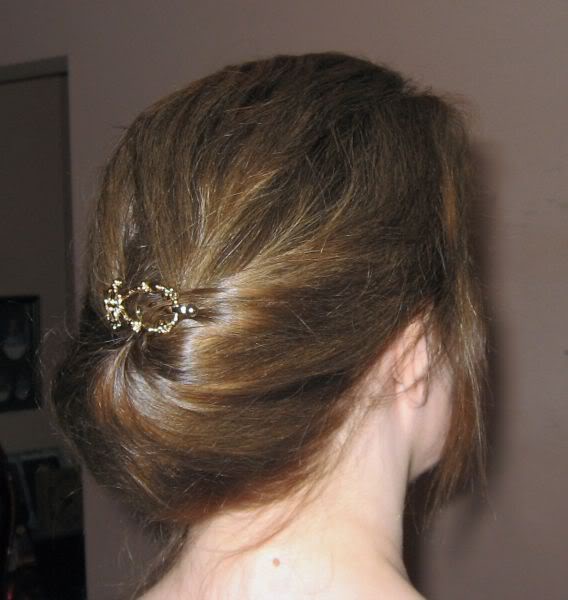 The usual ponytail is considered to be the most simple hairdo for every day, sometimes you want something new and beautiful. It may take a long time to create a masterpiece on your head. But there is such a version of the hairstyle, which is done in just 5 minutes, but the result will be stunning.
For a classical hairstyle, only one elastic band is needed. Suitable for medium length hair. The procedure for creating a hairstyle is very simple, even a child can cope.
We collect a high tail, we fix it with an elastic band. Slightly loosen the elastic and make a groove in the hair, pushing them into two parts. In the resulting notch, we poke the hair collected in the tail. But to push it is necessary not through, but as though leaving them in the formed pocket. If you practice a little, then everything will turn out neatly. The result is an elegant hairstyle for every day, and in the office and even for a festive event.
If you want to give your hair a less conservative style, then twist two thin pigtails on the sides, then the hair will be slightly in a romantic style. To create a stricter hairstyle, you can make a tall tail; for a more modest and everyday tail option is done at the bottom of the head.
If the elastic band is very visible, you can hide it by attaching a small hairpin or a brooch to your hair. In order to keep the hairstyle better, you can use a varnish or mousse for your hair. On average, this hairstyle takes 5-7 minutes, with such little labor, your hair will be beautifully and neatly removed, and will not interfere. Excellent alternative to the ordinary tail or spit.