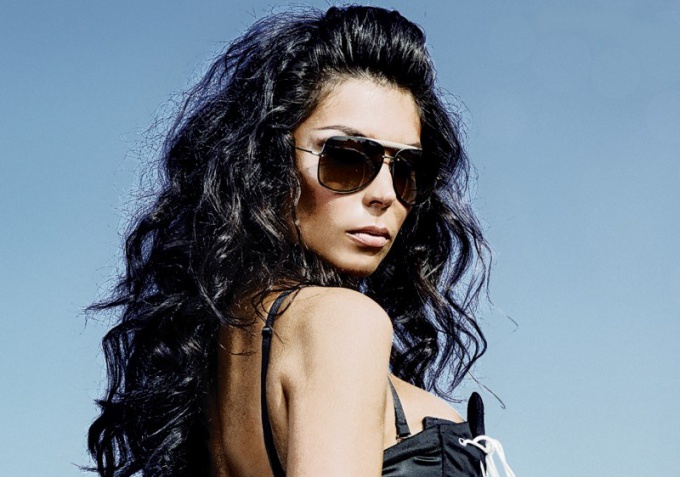 In ancient myths, women warriors skillfully combined strength and endurance with attractiveness and seductiveness. Their hair was decorated with a variety of bandages and braids. In the modern world, hairstyles resembling the image of a warrior are called "Amazon".
Hairstyle "Amazon"
You do not need to be a warrior woman to make yourself such a hairstyle. Slightly careless braids and beautiful bandages are perfect for creating such an image, the main idea of ??which is naturalness and naturalness.
Creating an image of the Amazon traditionally engaged in wavy, lush, long hair, but there are options for straight hair. There are several variants of this hairstyle, moreover, make it most often with tails or braids.
A simple option for straight hair
The usual tail and a few small rubber bands will allow you to create an interesting and original image. If your hair is wavy, you will have to straighten them with ironing. Then they should be smeared with gel and divided into three parts. The first part consists of hair at the forehead, going to the beginning of the nape, the second – to its middle, and the third is all the remaining strands. Make a tail from the first part of hair and comb it thoroughly. Then connect the strands of the second zone with the resulting tail so that between the elastic bands a roller fixed on both sides is formed. Repeat with the rest of the hair. Well comb the tail and put rubber bands on it every 5 cm. As a result, you will get a braid with rollers. This hairstyle is perfect for a date, a walk with friends or an evening party.
Creative spikelet with bandage
Such a braid is the closest to the image of the Amazon. It is done very simply. It is advisable to apply wax on the hair to prevent spillage of the strands. On the back of the head, make a low tail and divide it into two equal parts. Take a small strand on the left side and wrap it with both thick strands so that the figure is eight. When the thin strand is finished, add a little hair to it from thick strands. When you have finished weaving, fix the braid with an elastic band, suitable for the color of the hair. A little fluff ringlets to give your hair a more independent and daring look, pulling each strand of braid to the desired volume. Finished image will make a wide bandage on the forehead.
Loose hair with ringlets
This hair style is more suitable for curly hair. If your hair is straight, twist them on large curlers. Then separate one strand from each temple. Bite each of them into the spikelets and fasten them together in the nape of the neck. With a thin band wrap the elastic band, slightly ruffle your hair and sprinkle everything with varnish.