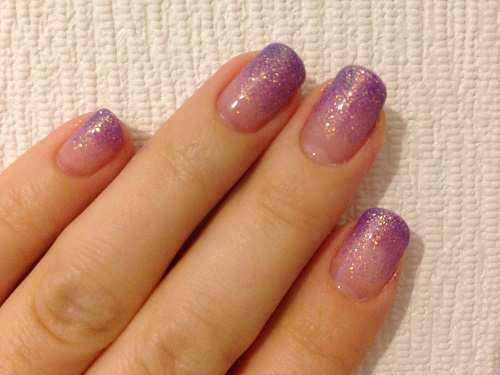 A manicure is an integral part of a woman, and if it is, it always attracts attention. Gradient manicure looks amazing, and it is especially convenient that when the nail plate grows, the transition will be completely invisible.
You will need
– UV-lamp (LED-lamp);
– basic covering;
– color coating;
– top cover;
– sequins in the tone of the color coating;
– Fan brush;
– Brush for sequins;
– liquid for removing the sticky layer;
– Sponge;
Instructions
The nail plate should be processed in advance, given the necessary shape, length and degrease. We cover the nail plate with a base coat, remove all excess using an orange stick. Dry in a UV lamp for one minute (in a LED lamp 30 sec).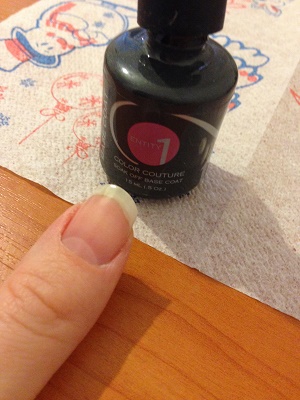 Then we apply a color coating, but not on the entire nail, but only to the middle or to 2 / 3.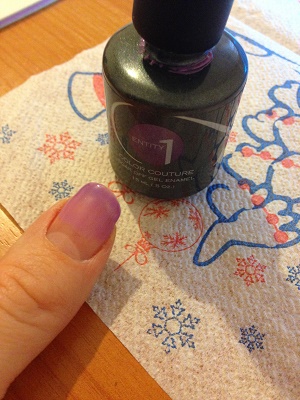 With the help of a fan brush, the border between the color coating and the nail plate with flushing movements is slightly shaded. This is necessary in order to remove the explicit transition and get the workpiece for the gradient. After that, we dry two minutes in the lamp.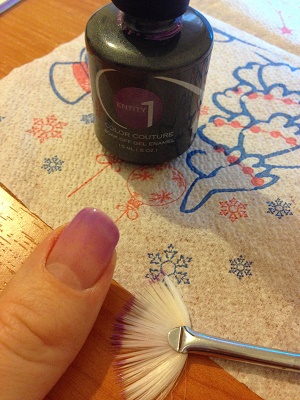 After that, you need to take sparkles and a flat brush. On the brush, type a little spangles, and then apply these glitter on a sticky layer of colored coating. At the free edge of the nail should be applied more tightly, to get a darker shade, and to the cuticle we reduce the spreading of the glitter. Excess glitter, brush it with a dry brush and cover the nail with a colorless lacquer or base coat. Let's dry the lamp for a couple of minutes.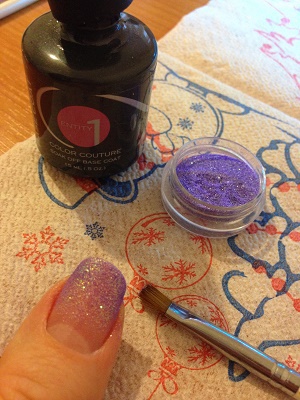 Cover our gradient with a topcoat. Dry in the lamp for no more than three minutes.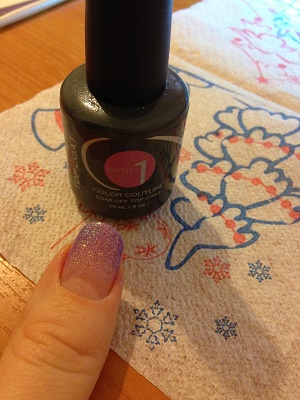 Remove the sticky layer with sponge and liquid.