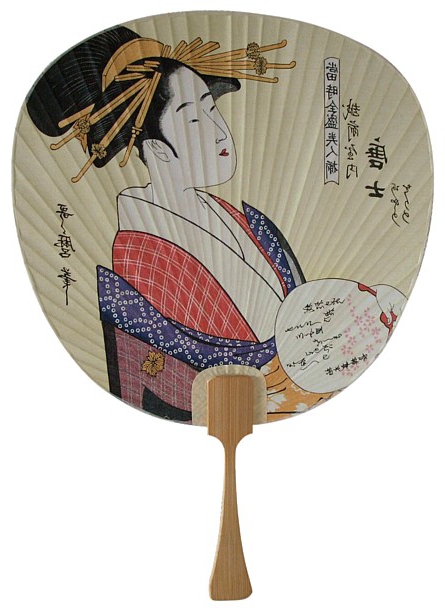 Unfold the fan and simultaneously tilt your head, touch the person's hand with a fan, open it halfway – these are a few quotations from the "fan tongue", which was understandable at the time when every lady had a fan. Perhaps these gestures are no longer significant in our lives, but to use the accessory is still pleasant to any lady. It is not necessary to search for it in shops, it is quite possible to do with your skills and imagination.
You will need
Ткань/бумага, деревянные пластины, клей, штифт
Instructions
Подготовьте
plates
for
machine tools
– the hard part of the fan. Use a light durable
дерево
. В крайнем случае можно взять деревянные ученические линейки. Ширина крайних пластинок (оправы) должна составлять 3 см, основных – 1,5 – 2 см. Высота и количество их зависит от предполагаемого размера веера. Обычно используют 15-20 пластин.
If necessary, treat the base of the emery paper, cover varnish. You can paint plates of acrylic paint, especially for those who will be outside the folded fan.
Fold the plates in a pile, move away from the bottom edge of 5 cm and make holes. Their diameter is equal to the diameter of the pin, by which you will fasten the plates. While fixing the construction, tighten the pin firmly enough, but so that the fan opens freely.
Lay out the fan so that the rim plates are 180 degrees. Put it on the tracing paper and circle. This is a pattern for the screen, it should be about 2 / 3 from the total fan height.
Cut out the screen from paper, fabric or lace. Uncovering the screen, decorate it before you
fasten
on the basis. The fabric can be painted with paints for batik, attach sequins, etc. For the screen
better
use Silk or any thin smooth synthetic fabric, so that it slides easily when the fan is opened.
Lay out the fan in front of you. Using a glue gun, apply glue to the surface of the leftmost bar and attach the corresponding edge of the screen to it. Pass the rest of the screen under the plates. In this state, flip the fan (the glued part of the screen is now on the right). Apply glue to the other slats and glue the screen to them. To the handle, you can attach a loop from the tape to
wear
folded fan on the wrist.