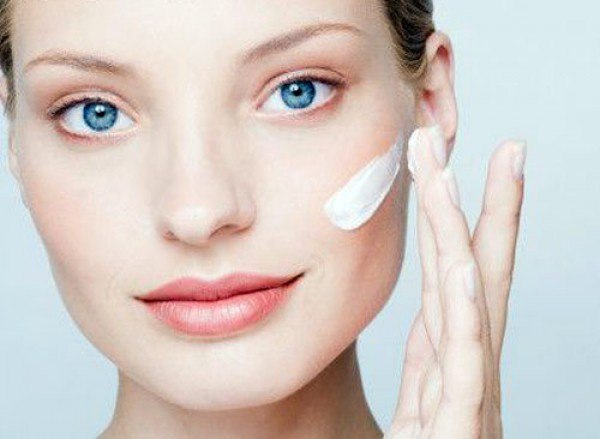 Many girls, carefully caring for the skin of the face, try to use as little as possible purchased creams, as these products often contain harmful chemical compounds that adversely affect the skin condition. If you make a little effort, then at home you can make a wonderful cream that can perfectly cope with such a common ailment, like dry skin.
In order for in-house conditions to prepare really high-quality cream for dry skin, the following components are needed: about 60% herb decoction, about 30% fatty oil, about 7% active, about 2% emulsifier and 1% essential oils.
As for the decoctions, for the dry skin the decoctions of cornflower, chamomile and lime blossom are perfect, as for oils, then the ideal base variant is apricot, jojoba, shek, avocado, olive, and ethereal – sandalwood, pink or patchouli oil. Beeswax is one of the best emulsifiers for creating a cream for dry skin, as basic substances there are no equal propolis, liquid vitamin E and pumpkin seed extract.
So, to create a cream you will need an enameled deep container, two glass bowls, a clean spoon (preferably wooden), a jar for the cream and a thermometer. First of all, it is necessary to put on the fire an enameled container with water, and in it glass bowls with decoction and base oil.
Next, you need to heat the oil to a temperature of 60 degrees and pour the emulsifier into it. Dissolve the emulsifier in oil and pour this mixture into a bowl with broth. Mix thoroughly. Next, you need to remove the mixture from the fire, cool it to 30 degrees and add essential oil and active substance to it. Mix everything. The cream is ready, it can be transferred to a prepared jar with a lid and stored in the refrigerator, and no more than five days.
When preparing the cream, you can experiment and add any oils, decoctions, etc. However, you can also use the proven recipe for a cream for dry skin: 30 ml walnut oil, 60 ml rose water, 5-7 ml vitamin E, three grams of beeswax , 3 drops of essential oil of geranium.