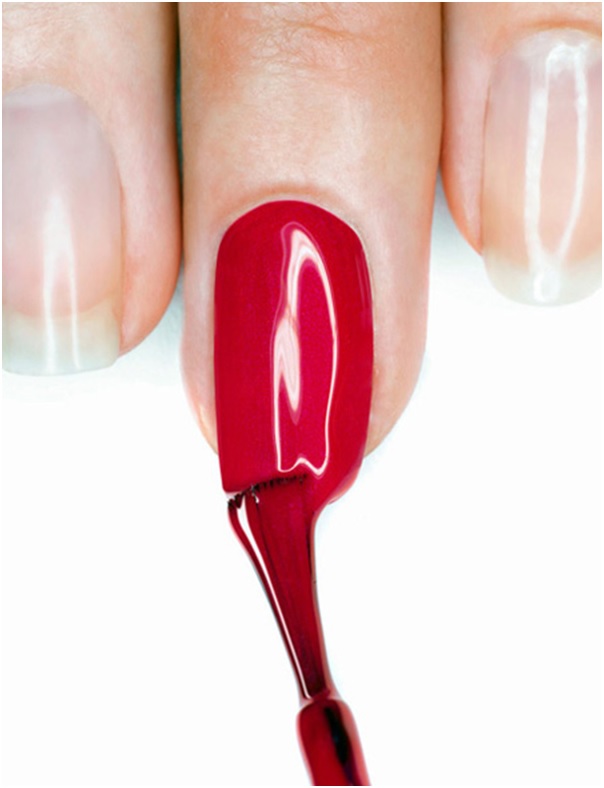 Many women have a stereotype that a manicure with a red lacquer is not suitable for everyday life. In fact, everything is a little different. Red manicure is quite suitable for visiting the institute and work, the main thing is to choose the right shade of the cover and harmoniously combine it with other colors.
With what colors to combine a red varnish?
Picking up the red lacquer of a successful companion, you will get a little "pacified" a bright shade, betraying him nobleness, and manicure everyday. There are ladies who prefer to use only clean shades for manicure, but if you like nail art with drawings and the use of several colors, then adopt the following tips:
If you want the red manicure to look calm and casual, add a bright shade in white. A light tone will give the nail art of femininity, tenderness. Harmoniously on the red lacquer looks white lace and light stains. At home, you can easily draw on the nail plates white peas, which on the red lacquer will look cute.
For a festive celebration, combine a red varnish with a gold coating. Such a manicure, of course, will draw attention to your nails. Extravagant with these shades looks like a French manicure. Harmonious addition to the festive nail art will be small crystals.
The most daring red manicure looks in combination with black lacquer. These two very saturated colors look great in tandem. Using the voiced shades, you can create on the nail plates absolutely any design. For example, draw on the red background black geometric figures, make a French manicure, covering the free edge of the nail with a bright lacquer.
Doing a red manicure, remember that complex drawings on the nails are only allowed for evening activities, for everyday nail art only simple images are used.
Manicure ideas using red lacquer
If you go to do red manicure for every day, then choose for this not too bright shades. Coral or burgundy colors are ideal.
It is interesting to look at the nails manicure, which is called Spanish. To make a Spanish manicure, cover the nail plate with lacquers pastel color, let the coating dry, apply a red varnish. This technique makes the color of the coating deep and saturated.
If you want to make a red-black manicure at home, you can try the following design: on 1 half of the nail, apply a red lacquer, on the second – black. Put the rhinestones in place of the two colors. This visually lengthen the nail plate. So it is recommended not to paint all marigolds, but 1-2 on each hand. Finger nails, free from rhinestones, cover with black or red lacquer.
If you want to make a red manicure on short nails, then depict a ladybug on one nail plate. Rest the remaining marigolds with a red lacquer, setting on top small droplets of black color. This nail art is easy to perform, but it looks very impressive, attracting the attention of others.
To those who decide to do manicure with red lacquer, you need to carefully monitor the condition of the hands and nails. A bright coating will attract a lot of attention to your hands, which means they must be flawless.