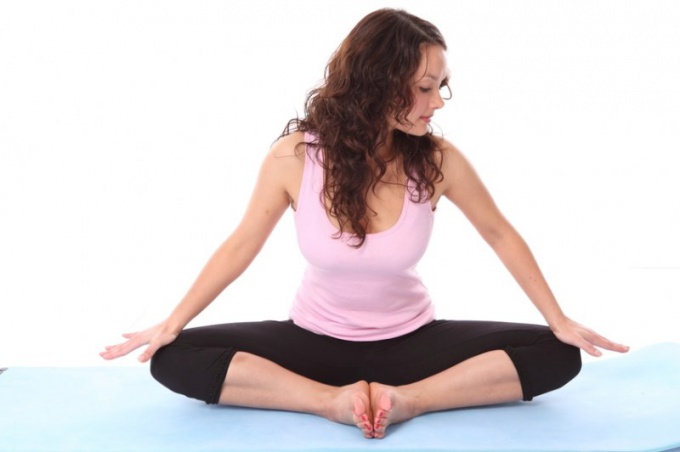 Trying to get rid of extra pounds, many people start to play sports. In recent years, various directions of yoga have become very popular. The result from the lessons will not be so fast and impressive, as from exhausting exercises on the simulators, but going complex to the process of losing weight, you will achieve your goal.
Instructions
Yoga – a set of exercises, designed not so much for weight loss, as for the overall improvement of the body. If you want to dramatically change your figure in the shortest possible time, you better choose a different sport. Those who do not hurry anywhere, and are ready for a long and planned work, who want not only to get rid of extra pounds, but also to make their body healthy, yoga will help.
There are several directions in yoga. Some types help you lose weight, while others tend to be for relaxation. If you like intensive training, and you have a good physical preparation, give preference to ashtanga yoga, the distinctive feature of which is a quick change of asanas. For beginners, classical hatha yoga, which also loads muscles and burns calories, is suitable. Kriya yoga is also suitable for your purposes, in which there is a certain time to hold each asana, and bikram yoga, in which the climate of India is reproduced: high air temperature and low humidity.
No sport will produce the proper result if the amount of calories consumed is greater than the amount spent during the day. Yoga is not only a complex of sports exercises, but also a lifestyle: people who are engaged in it closely monitor what kind of food they eat, and in what quantities. Depending on the school, the principles of nutrition vary. Some yogis practice
vegetarianism
, while others recommend maximizing their diet. In what they converge – the food should be fresh, and it should be eaten in small portions. You can repeatedly open the refrigerator, the main thing is not to eat more than you need. Do not get carried away with fatty and fried dishes. Where more benefits will come from boiled, stewed or steamed food. People who have been practicing yoga for a long time, believe that gradually the body itself is reconstructed into that diet, which can bring him maximum benefit.
Want to lose weight with the help of yoga – drink as much liquid as possible. Start the morning with a glass of warm water with the addition of a few drops of lemon juice. Contraindication to the use of such a drink will be increased acidity, if you suffer from it, it is better to prefer ordinary water. During the day, also do not forget to drink tea, juices without sugar, pure fruit juice. This will reduce your appetite and contribute to the improvement of the figure.