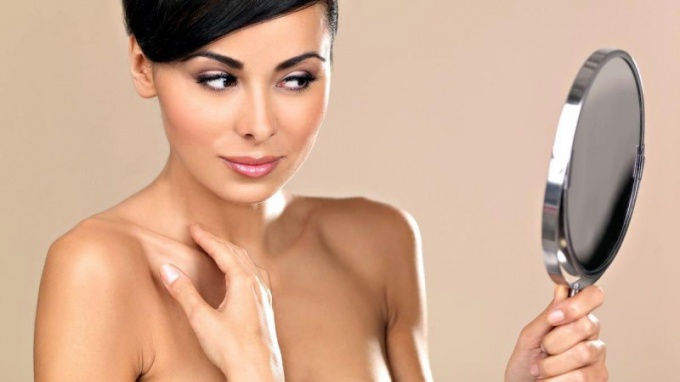 Well-being is based on hygiene: clean body, teeth and hair, neat clothes are necessary conditions for this. However, this is just a minimum. To look well-groomed at any time, you must adhere to a number of rules.
Regular care
To always look well-groomed, remember one of the key rules: you need to monitor yourself regularly, regardless of the circumstances, and do it for yourself, not by chance. For example, some women do pedicure only in the summer, in the season of open shoes, because in the winter "still no one can see." This example is very revealing and vividly characterizes a lady who can hardly be called well-groomed. Basic procedures – from manicure to hair removal – must be performed on a regular basis. Life is unpredictable, and even in the January cold, you have a chance to suddenly find yourself on a tropical island or, at least, in a pool. It will be very disappointing if from a tempting offer you have to give up because of not done in time hair removal.
In cosmetic care, there is the concept of "routine". This is a set of manipulations that are performed almost daily on an almost automatic basis. As a rule, these actions take a minimum of time, for their implementation the same auxiliary tools are required. Each woman has her own routine: some are limited to cleansing the skin and applying cream, others plus make masks daily, use serums and perform a self-massage of the face. Anyway, these regular procedures help to look well-groomed at any time.
Necessary trifles
Always carry a cosmetic bag with sos-funds in order to maintain your appearance at the proper level. Put in it matting wipes, cotton wool discs, lip balm, deodorant, dental floss, toothpaste and brush. Use mini-versions or sample products to ensure that all this does not take up much space. Some tools can be multifunctional, so be sure to pay attention to them. For example, unrefined shea butter in a small jar: this unique product will help soften the lips or weather-beaten skin, and if you put a small amount on the fingertips, even the untreated nails will look shiny and the dry cuticle moisturized.
Often, girls take with them a huge vanity case, with which you can perform a full-fledged make-up, than they do on the road or at work. Of course, this is at least disrespectful to others, and therefore all procedures should be done at home. During the day, it's enough just to correct the flaws, so that the make does not look untidy. By the way, to occasions to worry about the state of cosmetics on the face you almost did not have, perform a steady make-up. The base under the shadows, the foundation cream holder, lipstick dry texture – these little things will allow you not to worry about the divorces on the face and smeared cosmetics.
Try to hedge against the typical unpleasant situations, because of which you can come to an important meeting with a hole in stockings or with a broken heel on a shoe. Always keep a pair of shoes, a needle and threads, new tights, wet wipes, nail polish remover, manicure kit, adhesive plaster in the car or at work.