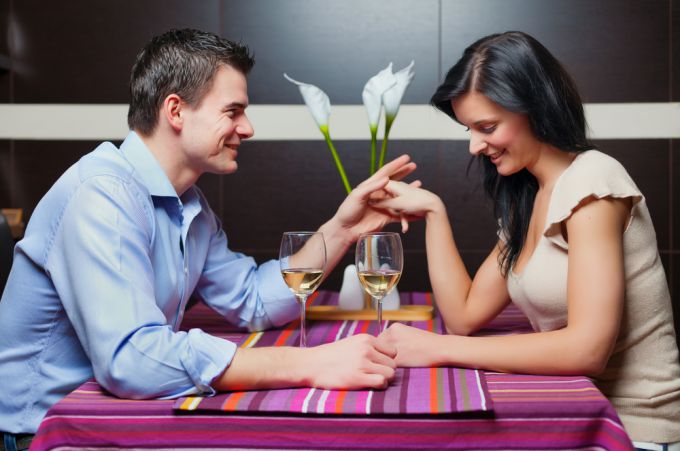 The first dates are different. But if you received an invitation, then you managed to please, and it remains to consolidate the result. And to do everything in your power to make the first pleasant impression stronger and memorable for a long time.
Instructions
First of all, try to analyze what exactly you hooked on a man. Perhaps he has complimented you earlier about your hands, then you should make an unobtrusive emphasis on the hands, emphasize them with clothing, manicure or a bracelet. Or your chosen one liked your hair, then try to have them on the first date in the most favorable light.
Many girls are racking their brains before the first date, in what form it seems: the most natural or elegant? Definitely you need to try and lead yourself to the best option. Without cosmetics and with disheveled hair you will have time to see the man. But you will not be able to make a first impression. So try to look as good as possible. Do not forget that everything should be in moderation and do not overdo it. Do not wear an evening gown, if you just go to the movies.
Try to emphasize your femininity. You go on a date with a man, which means he is determined to see you as a woman, so try to open it as much as possible. You should emphasize gender differences as much as possible. Dress a dress or skirt, emphasize the chest, show beautiful hair. Do not neglect accessories and perfume.
Try not to modulate or experiment. It is best to stay on a pair of classic colors and choose clothes without screaming logos, fashion prints and colorful colors. Do not also wear a lot of massive accessories. Focus on one thing. Let it be a ring, earrings or a small bracelet. Do not just as much denude or emphasize the figure. Your clothes should emphasize it rather than expose it completely to the show. After the meeting, there must be a desire to know you more, and not to sleep with you here and now.
A beautiful dress or a womanly skirt with a blouse, light pleasant perfume, a small feminine handbag, elegant and comfortable shoes. Add to the image a beautiful accessory and a light make-up, and a beautiful hairstyle. Also do not forget about cleanliness and neatness. Things should be clean and ironed, no protruding threads, holes and no carelessness.