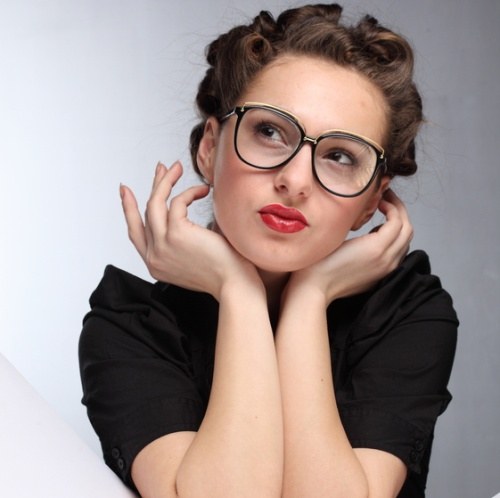 A woman even at a very mature age wants to look beautiful, attract the attention of men, not to yield to young charmers. Of course, youth has its advantages, and you can not return the past years, but if you follow only a few simple rules, you can be charming, attractive, as they say, "look at all 100."
Instructions
Remember Chekhov's wise phrase: "Everything must be perfect in a person – both the face, the body, the soul, and the thoughts." Only a truly harmoniously developed personality looks flawless. Of course, not all women have the classical parameters of 90-60-90 and the intellect of the Nobel Prize laureate. But to watch for yourself, to keep in shape the figure and the mind is absolutely necessary. Believe me, if a woman has the appearance of a photomodel, but it's stupid, limited, it will not be charming or attractive. Similarly, an intelligent, decent woman, but with a lot of excess weight, will not "look at all 100." Therefore, not only try to raise the level of intelligence, but also engage in physical education, visit the pool, fitness center.
Choose the best, most suitable for you makeup, stylish hairstyle, clothes and shoes. Avoid everything unnatural, vulgar, not combined with your appearance, temperament, character, habits. For example, if you are by nature very energetic, cheerful, you will hardly be approached by a long spit such as "Turgenev's young lady" and a long dress on the floor. Similarly, a quiet, shy
woman
it is hardly worth wearing a mini-skirt and a translucent blouse with a deep neckline.
Try to ensure that your diet consisted mainly of easily digestible food, rich in vitamins, trace elements and antioxidants. This fish, seafood, vegetables, fruits, berries, juices, nuts, greens. Accordingly, reduce the consumption of heavy foods such as fatty meat, sausages, smoked products.
Apply the most suitable means for skin care and decolletage. If you have a naturally oily skin – do not use strong lotions, scrubs, etc. Since the effect may be directly opposite: the body will begin to intensively produce fat, trying to maintain the previous state of the skin. Apply a softer means, if necessary, consult a beautician.
And do not forget: only that woman, who is benevolent by nature, genuinely charming is creating an invisible attractive aura around herself. Smile, try to get more positive emotions, do not skimp on kind words and praise. Then you yourself will be sure that you look at all 100, and other people will be of the same opinion.