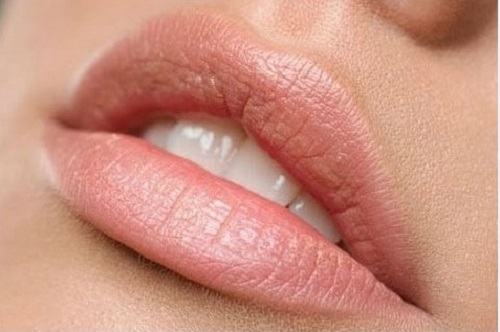 To lighten the skin of the lips and make them naturally pink, it is not necessary to use expensive cosmetic products or walk into the salon. It is enough to apply one of the following home remedies and perform the procedures regularly.
Strawberries
In order to effectively lighten the dark lips, you can take advantage of the benefits of strawberries. This useful berry gives the effect of whitening and contains the necessary minerals, as well as antioxidants, which prevent the destruction of collagen.
Mix the grated strawberries from 5 berries and 2 teaspoons of baking soda until a paste is formed. Apply the paste on your lips before going to bed. Leave overnight and rinse with water the next morning. Repeat this process daily to achieve the effect.
Or
Wet a cotton swab in strawberry juice. Apply on the area of ??the lips and leave for 20 minutes. Then rinse with water. Do this several times.
Almonds
Almond can lighten the dark lips, as it is a rich source of essential nutrients, vitamins B, B2, B6, E, as well as antioxidants, phytosterols and fatty acids.
In a bowl, mix one teaspoon of almond powder and milk before forming the paste. Rub on the lips, gently massaging for 3 minutes, and leave for 5 minutes. Then rinse with water. Do the procedure regularly until you notice positive results.
Or
Mix 1 tablespoon of honey and 5 drops of almond oil. Rub the solution on the dark skin of the lips and massage for 4 minutes. So repeat every day.
Sugar
If you want to restore the natural pink color of your lips, do not ignore the sugar, which is another amazing home remedy. Exfoliates dead cells and even prevents the darkening of the skin of the lips.
Mix sugar and olive or butter in equal amounts and rub into the lips. Do this 3 times a week.
Or
Make a mixture of a teaspoon of honey, half a teaspoon of sugar. Rub the resulting scrub into the skin of your lips, gently massaging for 4 minutes. Perform daily.
Honey
Honey acts as a natural moisturizing cream that softens the lips and returns them a natural color.
Rub honey on the lips, massaging for a minute, before going to bed and leave for the night. In the morning, rinse with warm water. Carry out the process every day.