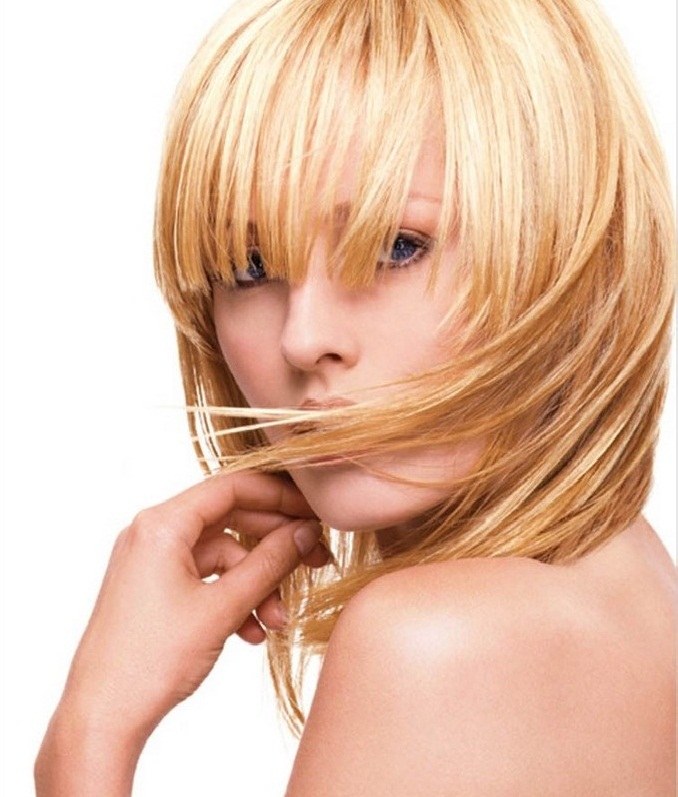 With regular lightening of the hair, it is not necessary to expose the tips to prolonged exposure to the drug. It is enough just to tint up the overgrown roots. You can do it yourself at home.
Instructions
Get a paint, preferably professional. It better discolours curls, and also less traumatically affects the structure and
hair follicles
. If you can not find the right drug, consult an experienced hairdresser. By the way, it is possible to lighten the roots in the beauty salon, which is much preferable.
If you use ordinary paint, squeeze out half of the product from each tube into a porcelain or glass container, mix thoroughly. Use it right away. If you purchased a professional clarifier, please specify the required proportions in the instructions for use.
Put on gloves and proceed to discoloration of the roots. Begin applying the mixture from the occipital part of the head, trying not to fall on earlier
dyed hair
. For the convenience of applying the formulation, use a special wide brush, not a toothbrush or an applicator bottle. If you yourself can not conduct such a procedure, ask someone from your relatives to help you.
Note the time that is necessary for coloring. For 5-10 minutes before you need to wash off the paint, spread it all along the length to refresh the color of the tips of the hair. Do not forget to apply a nourishing balm that softens the clarified curls and nourishes them along the entire length.