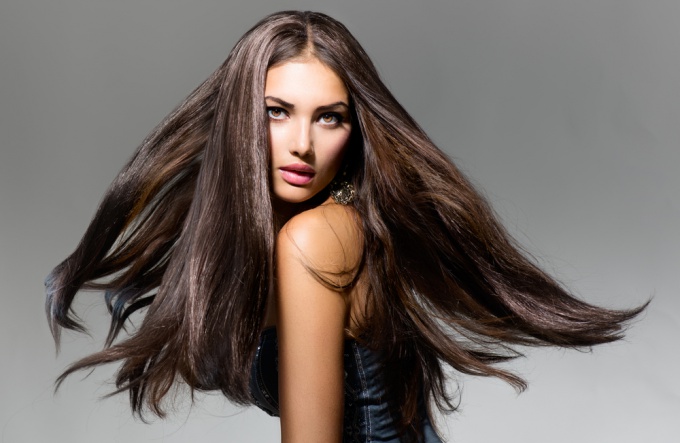 How much strength, nerves and, most importantly, time is spent every day for women to do the morning styling? Especially in those whose hair is very strongly twisted and without additional tweaks look shabby. Or, on the contrary, the hair curls weakly, but it is strongly shaken and requires constant adjustment with a curling iron or iron. Typically, it is these problematic hair that react very strongly to changes in the weather – rain, high humidity, wind. The owners of curly and curly hair know that because of the weather changes their morning efforts often go wrong. Carefully laid and pacified locks immediately, like springs, twist in a spiral. As a result – the effect of "dandelion" on the head, a senseless lack of sleep and a spoiled mood. Stop! This vicious circle can be opened! Smooth, soft, neat hair, regardless of the season, weather, day or night!
It's simple, today every self-respecting salon offers its "Fluffy" clients a number of salvage services, among which the most popular was the keratin rectification procedure. Confidence among curly customers who have tried on the way to perfection, a lot of grandmother's recipes and salon procedures, enjoys INOAR brand. The company has been operating on the world market for more than 20 years and is known all over the world for its compositions that perfectly smooth out unruly curls and restore damaged hair structure. The company offers several effective procedures for naughty and problematic hair:
Keratin straightening– a procedure for those who dream about perfectly straight hair! If you are the owner of naughty, wavy, curly and very fluffy hair, straightening from INOAR is your salvation from chronic lack of sleep and chaos on your head. You for a few months will forget about the dreary styling. But in addition to the visual effect, the procedure will be filled with power, exhausted and dried hair and iron by the hair. Oils will return hair softness, keratin will restore the damaged structure. The procedure straightens hair of any stiffness, the main thing is to choose the right composition.
Keratin smoothing of hair– a procedure for disobedient fluffy hair, in need of a small correction. Line compositions preserve the natural structure of the hair: curls acquire a beautiful regular shape, and straight hair becomes perfectly smooth, filled with a mirror shine.
Hair reconstruction – The procedure is just a find for those whose hair is dehydrated and badly damaged by aggressive staining, improper clarification or other endless experiments and image changes. It is the reconstruction of hair that can restore the order of 80% of hair. Recovery takes place at the molecular level with the help of keratin and cysteine.
Botox for hair. Collagen rejuvenation – procedure-gift for all hair types! It softens coarse, dry hair, restores elasticity and firmness to them. The procedure is often called hair rejuvenation – it returns tarnished hair a natural sheen, smoothness and silky smoothness. Moisturizes and nourishes, closes the cuticle and smoothes the hair along the entire length. Does not make heavier the roots.
SPA-therapy – this is a complete relaxation! In addition to the benefits, you will get a lot of pleasure. We recommend closing your eyes during the procedure and enjoying a head massage and a pleasant aroma. SPA-procedure is designed for instant moisturizing and nutrition of weakened hair. The complex, enriched with hydrolyzed keratin, arginine, olive oil, argan oil and babassu, brings tired hair into tone, filling it with moisture, returning glossy shine, perfect smoothness and normalizing hair growth.
Author of the article – Evgenia Buzaeva