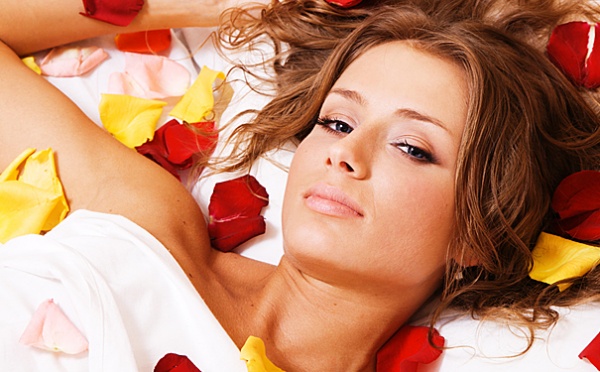 Love to have fun until the summer nights, but still want to look fresh in the morning? Learn about a few tricks that will allow you to always be perfect!
Enemy #1: dark circles under the eyes
After a few hours of sleep under your eyes, there are such intense shadows that you become like a panda? Emergency help in this case is green tea. One of the unique properties of this wonderful drink is the ability to fight with dark circles under the eyes. To do this, just brew the green tea, then chill, dab in it cotton swabs and attach to the eyes for 5 minutes. The procedure will become even easier if you use tea bags! You also need a good eye cream. Study the composition: it must necessarily contain collagen, elastin, hyaluronic acid, as well as extracts of coffee, green tea, parsley and cucumber. Keep the jar in the fridge and your eyes will always be radiant!
Enemy #2: dull complexion
The face becomes gray and lifeless if the blood flow in the cells is disturbed. Oxygen and nutrients just do not get to the "destination"! If this is your problem, then on the shelf in the bathroom there should always be a toning lotion. Choose with extracts of chamomile and cornflower – these ingredients, in addition, will help cope with irritation. Also, you can give preference to the mediastinal algae: then the skin will also receive additional drainage.
Enemy # 3: swelling
The face will certainly swell, if before that at the party you did not refuse to yourself in the liquor. Do not regret drinking cocktails, but rather wipe your face with an ice cube, but not ordinary, but cosmetic. It is very easy to cook at home conditions: just brew the dried sage leaves and freeze the broth! Then make a light "tapping" massage in the direction from the center of the face to the forehead and ears. Well, if you always "in reserve" lay a tissue mask against swelling. Study the assortment in cosmetic shops and choose those that contain extracts of horsetail, aloe, parsley and green tea.
Enemy # 4: dry skin
First, you have contraindications for washing with hard alkaline agents. And secondly, be sure to get a tonic for sensitive skin (with extracts of chamomile, cornflower, shea butter and avocado, jojoba) and a good nutritious cream with oils (for example, with almond or wheat germ). Now you are in all arms and you are not afraid even the most crazy party!